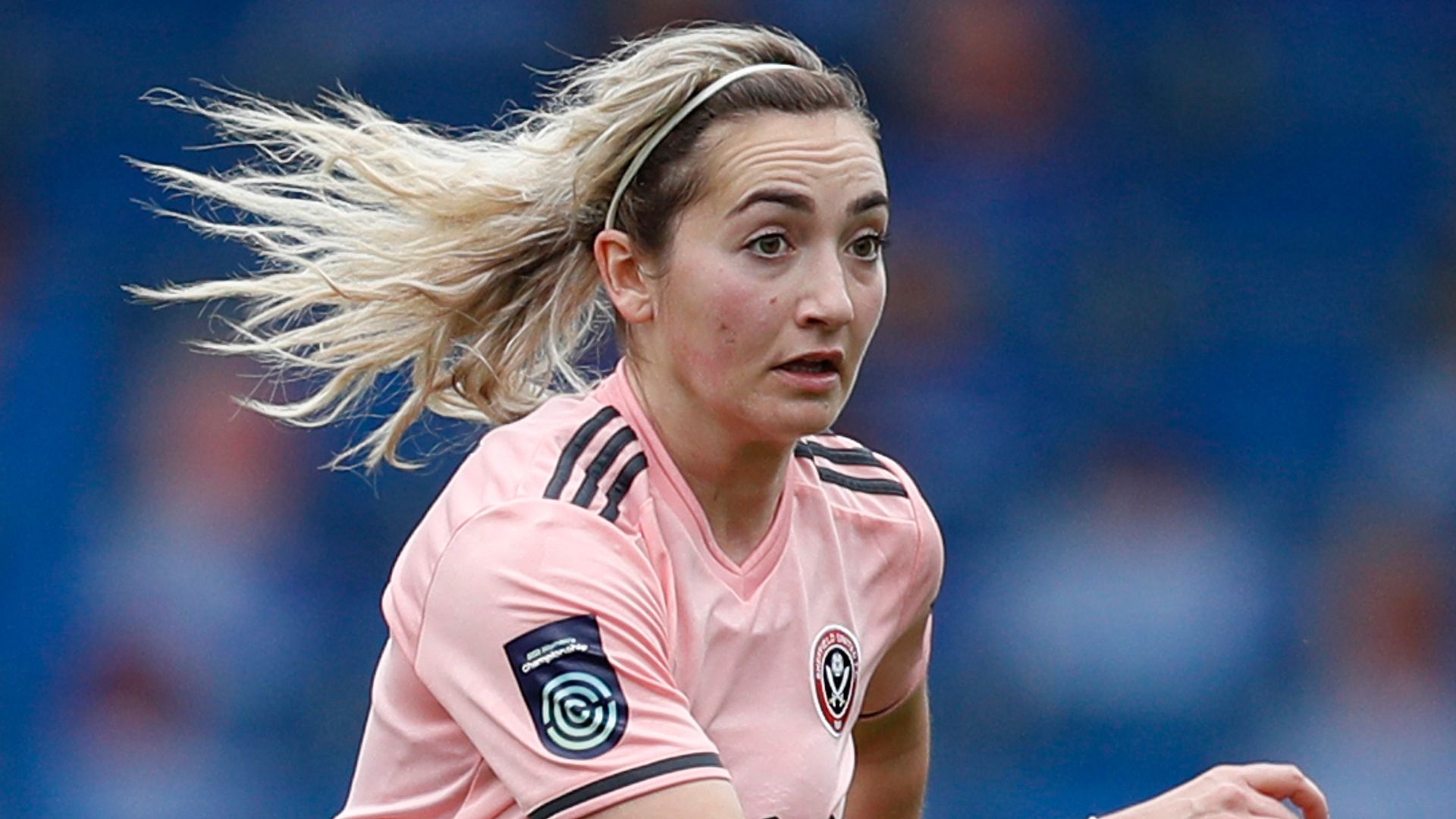 Sheffield United manager Paul Heckingbottom has spoken of the club's "suffering" following the death of women's midfielder Maddy Cusack.
The Blades' longest-serving female player, who was named vice-captain only last month, passed away on Wednesday.
The club intend to pay tribute to Cusack, who also worked in the club's marketing department, during Sunday's Premier League game against Newcastle, while her former clubs Burnley and Nottingham Forest have postponed their women's games this weekend.
Heckingbottom said: "First and foremost everyone's thoughts are with Maddy's friends and family, a lot of Maddy's friends work at this football club.
"Maddy, especially in my time here, has been a big part of everything, a senior figure among the women's team and the media team as well.
"Everyone would see her about all the time. It's tough and we need to make sure everyone is OK at the club and we all support each other because it is sad, sad news.
"(Chief executive) Steve Bettis called me yesterday and it knocked me back a bit, I'll admit. As much as we are preparing for a huge, huge game and wanting to get on with everything, it has affected a lot of people.
"We look after everyone here, but first and foremost we are thinking of Maddy's family. And we send them our best."
Cusack's picture will appear on the front of the club programme and players will wear black armbands, while discussions are ongoing over other possible tributes.
"There are plans and discussions going off for a tribute, we want to be very respectful to Maddy's family as well and make sure they are heavily involved and understand what we want to do," Heckingbottom added.
"As much as we want to show our respect and thoughts and how we are feeling we want to make sure her family lead on it."
The Football Association has also issued its condolences after Cusack's passing, with a formal tribute planned for the former England U19 international at a later date.
"On behalf of the FA, the Lionesses, the Women's Super League and the Women's Championship, our thoughts and deepest condolences are with Maddy's family, friends, team-mates and everyone at Sheffield United," Baroness Campbell said.
"Maddy also represented England at age-group level and we will pay tribute to her at an appropriate point."
In a statement on the club's official website on Thursday, chief executive Steve Bettis said: "This is heart-breaking news for everyone at Bramall Lane.
"Maddy had a unique position of being part of a number of teams at Sheffield United and was popular with everyone that she came into contact with.
"Her personality and professionalism made her a credit to her family – she will be sadly missed. Whilst taking in the news and moving forward, the club will offer as much support as possible to Maddy's family, friends and colleagues."