You can watch the full interview with Gen. Mark Milley on "Fareed Zakaria GPS" on Sunday at 10 a.m. ET.


CNN
 — 

Chairman of the Joint Chiefs of Staff Gen. Mark Milley told CNN's Fareed Zakaria in an interview Wednesday that he never recommended a US military attack on Iran during the Trump administration, pushing back on claims made by former President Donald Trump and his White House chief of staff Mark Meadows.
"I can assure you that not one time have I ever recommended to attack Iran," Milley said.
Milley, an Army general who is retiring at the end of the month as the nation's top military officer, was Trump's chairman of the Joint Chiefs during the final 16 months of his time in office. He had an outsized role in some of the most consequential events of Trump's presidency, including the response to the Black Lives Matter protests in 2020 and actions he took after January 6, 2001, when he was concerned that Trump could go "rogue."
Milley also became a significant figure in special counsel Jack Smith's indictment of Trump over his alleged mishandling of classified documents, when Trump claimed to have a plan to attack Iran authored by Milley.
Trump was captured on audio tape talking about the plan with biographers for Meadows in July 2021 at his Bedminster, New Jersey, resort, acknowledging he had not declassified the document.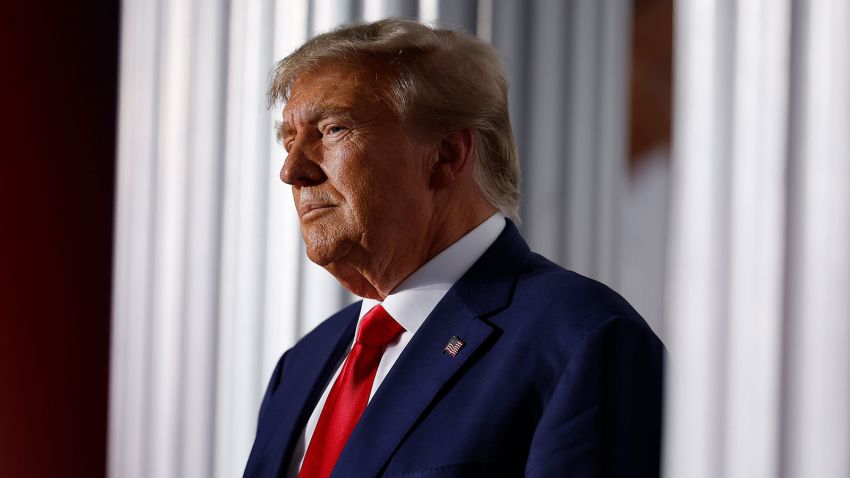 Hear exclusive audio of Trump discussing classified documents in 2021
"As president, I could have declassified, but now I can't," Trump says of the document, according to the transcript of the tape, which was first reported by CNN.
Milley told Zakaria he did not know the specific document Trump was referring to. CNN has previously reported it was not authored by Milley.
"I don't know the document they're talking about. I've never seen – no one's presented me with what it is they're talking about. So, I really still can't comment on it," Milley said. "But I can assure you that, you know, a military attack on Iran is a very, very serious undertaking. We have capabilities. We have plans – that's not particularly unusual – to comment on that. But I am not going to go further and discuss any of the details."
In a superseding indictment filed against Trump in July, the special counsel's team alleged that Trump willfully retained a top-secret document that was a "presentation concerning military activity in a foreign country," which CNN reported was Iran.
In the July 2021 meeting with Meadows' biographers, Trump was complaining about Milley shortly after The New Yorker published a story detailing how Milley instructed the Joint Chiefs to ensure Trump issued no illegal orders in the final days of his presidency.
In his book, "The Chief's Chief," Meadows references the meeting and the Iran document, claiming Milley urged Trump to attack Iran more than once during Trump's presidency, but that Trump would not do so.
"The president recalls a four-page report typed up by Mark Milley himself," Meadows writes. "It contained the general's own plan to attack Iran, deploying massive numbers of troops, something he urged President Trump to do more than once during his presidency. President Trump denied those requests every time."
Milley told Zakaria he did not know what Meadows had written but reiterated he had never recommended an attack on Iran.
"I can tell you with certainty that this chairman never recommended a wholesale attack on Iran," Milley said. "And to do that, I think would require a significant degree of risk that we may or may not want to take given the circumstances, but that that part of it didn't happen. And I'm not sure I don't know the exact quotes that Mr. Meadows said, but I can assure you I know what I've done and it's not to recommend an attack on Iran."