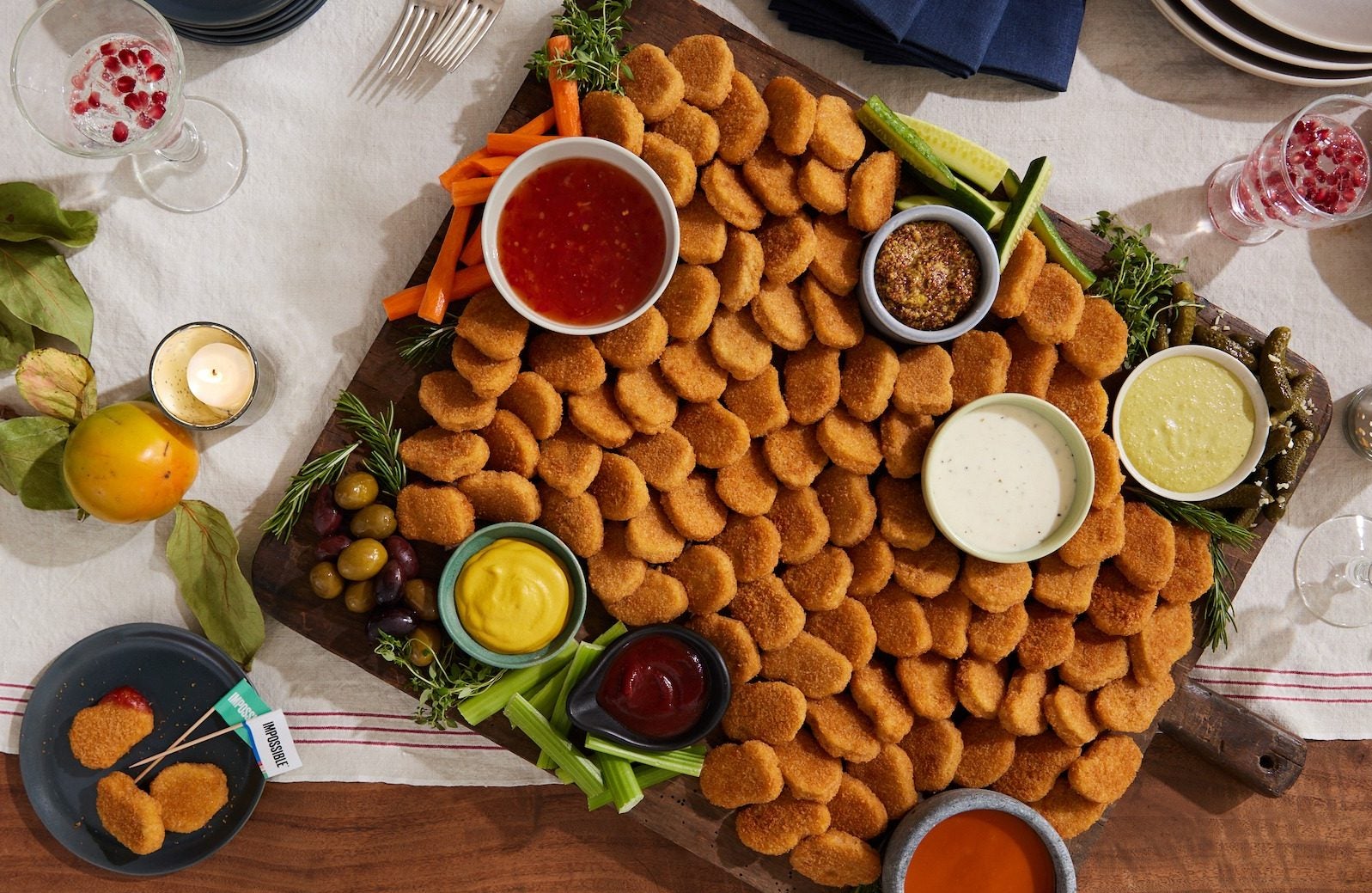 Impossible Foods' plant-based nuggets have been blocked in Australia due to the presence of the prohibited compound calcium pantothenate (B5).
A shipment of the US firm's 'chicken' nuggets failed an inspection by the country's Department of Agriculture, Fisheries and Forestry on 3 January, according to a filing on the government body's website.
Calcium pantothenate is the so-called calcium salt of the water-soluble vitamin B5 found in plants and animal tissues but it is banned in food products in Australia. Local media reports suggested the compound can cause 'serious health issues' when consumed in excessive amounts.
Just Food has reached out to the regulatory body, Food Standards Australia New Zealand, to clarify what the perceived health dangers of the B5 compound are when consumed in quantity.
All future inbound shipments of Impossible Foods' plant-based nuggets will now be held and inspected, 9news.com, part of Australia's Nine Network, reported.
Just Food has approached California-based Impossible Foods for comment outside of US business hours.
The privately-owned company first launched in Australia's retail sector last March with the introduction of its Impossible Beef mince following the launch in foodservice a few months earlier. Founded in 2011 by Pat Brown, it also produces plant-based burgers and pork.
Brown stepped down as CEO in 2022. Peter McGuinness, the former chief operating officer of US dairy and alt-dairy business Chobani, succeeded the Impossible Foods' founder in April last year.