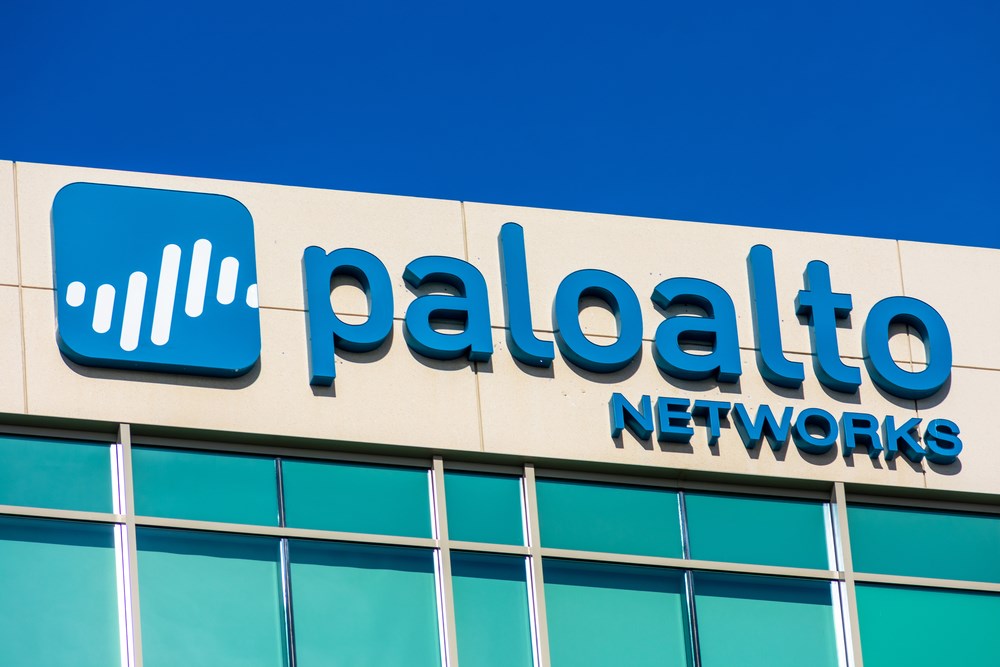 Palo Alto Networks Inc. (NASDAQ: PANW) is a guardian, consistently delivering solutions to safeguard organizations against the ever-evolving cyber threat landscape. The company recently unveiled its fiscal report, showing its financial performance and position amidst the rapidly transforming computer and technology sector.
While exceeding expectations in earnings, Palo Alto Networks' billings projections fell short, sparking a wave of market analysis and investor commentary.
Earnings triumph amid billings quandary
Palo Alto Networks' first-quarter performance shone, showcasing an adjusted earnings per share of $1.44, surpassing the estimated $1.16. Moreover, the revenue reported at $1.9 billion exceeded the anticipated $1.82 billion mark. These triumphs initially buoyed investor sentiment, reflecting positively on the company's operational efficiency and market strength.
However, optimism encountered a roadblock with the company's second-quarter billings projection. The announced $2.34 billion to $2.39 billion range fell short of the anticipated $2.43 billion estimate. This discrepancy, underlined by a 16% growth, totaling $2.025 billion, raised concerns among stakeholders, denting the stock value by 5.4%.
Market insights and investor sentiments
The market response echoed a complex story of investor sentiments. While Palo Alto Networks had enjoyed a substantial 85% surge in its stock value leading up to the report, the subsequent drop underscored the market's sensitivity to billings growth within the cybersecurity domain.
Analysts delved into the company's strategies, assessing its position amid a burgeoning cybersecurity market. Notably, over 85% of analysts covering the stock maintained a bullish outlook, emphasizing its potential in a $200 billion cloud security growth opportunity. However, the discrepancy in the billings forecast posed questions about the company's near-term trajectory.
Unpacking the numbers
For Palo Alto Networks, the fiscal dynamics unfolded against robust revenue yet faltering billings growth. Despite the 20% revenue rise to $1.9 billion, including strategic acquisitions, the shortfall in billings expanded to $2.025 billion and garnered attention, caused by the missing analyst consensus, which expected 18% growth.
Analysts highlighted the company's billings shortfall, citing customer inclinations toward shorter-duration deals and the nuanced financial landscape. Palo Alto Networks' choices to accept shorter-term deals over unfavorable economic arrangements underscored a strategic move to adapt to evolving market demands.
Navigating the evolving cybersecurity landscape
Palo Alto's forecast for the current quarter stands at revenue of $1.97 billion, aligning with expectations. However, the billings projection of $2.36 billion falls short of estimates, signaling potential challenges in meeting market consensus.
While witnessing unprecedented demand fueled by escalating cyber threats, the cybersecurity sector faces shifting customer preferences and longer approval processes for security purchases. This trend casts a shadow on traditional network firewall appliance sales, impacting the growth trajectory for companies like Palo Alto Networks.
Strategic maneuvers amid competition
Competitive landscapes carry significant weight in shaping market perceptions, and recent developments have heightened this awareness. Microsoft Corporation's (NASDAQ: MSFT) unveiling of potential competitors to Palo Alto Networks, namely Entra Internet Access and Entra Private Access, has reverberated across the cybersecurity domain, sparking notable market movements.
While the specifics of Microsoft's products, functionalities, and market positioning remain somewhat obscure, the mere announcement has stirred anticipation and speculation within the industry.
Analysts are particularly attentive to the potential threat from Microsoft's expansive client base. This vast existing consumer pool presents a unique advantage for Microsoft in terms of cross-selling and integrating new security products into its established infrastructure. The prospect of leveraging this extensive user network has analysts considering the likelihood of a shift in market share within the cybersecurity sector. This looming possibility amplifies the need for Palo Alto Networks to respond strategically and assertively to maintain its leadership position in the industry.
Palo Alto Networks' strategic maneuvers in response to this heightened competition will be pivotal. The company's ability to innovate, adapt and reinforce its existing offerings while swiftly addressing emerging market needs will safeguard its market share. Maintaining industry leadership necessitates a proactive approach, potentially involving enhancements to its product suite, forging strategic partnerships, or intensifying its customer-centric focus to solidify its position in the face of evolving market dynamics.