Real Good Food has sold the cake decorations unit Rainbow Dust Colours and put the remaining part of the UK business group up for strategic review.
Rainbow Dust Colours, which supplies edible glitters, powders and food paints, has been sold for £800,000 ($994,507) to UK-based European Fermentation Products, Real Good Food said in a stock-exchange filing today (17 November).
Real Good Food, meanwhile, said it will "explore strategic options" for JF Renshaw, including a potential sale, which would effectively see the demise of the London-listed group as a trading entity.
The share price was down more than 15% at 1.40 pence as of 11:37am GMT in London today in the wake of the announcement.
The Liverpool-based business group, which as well as the UK supplies Europe, the US and Australia, has faced a tumultuous 12 months or so amid what Real Good Food has previously called "challenging" market conditions, including supply chain disruptions and "macroeconomic headwinds".
A so-called "radical reform programme" was launched in September 2022 to return the group to profitability through price "resets", cost savings and efficiency gains.
Access the most comprehensive Company Profiles
on the market, powered by GlobalData. Save hours of research. Gain competitive edge.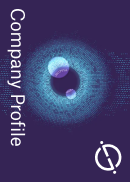 Company Profile – free
sample
Your download email will arrive shortly
We are confident about the
unique
quality of our Company Profiles. However, we want you to make the most
beneficial
decision for your business, so we offer a free sample that you can download by
submitting the below form
By GlobalData
However, in October the company reported an EBITDA loss of £700,000 in the first half to 30 September, narrowing from a £2.3m loss a year earlier. In the previous fiscal 12 months to 31 March, the loss was £4.8m, compared to a £200,000 profit in the corresponding period.
Chairman Mike Holt said today: "We have made substantial progress over the last year. The radical reform programme has delivered significant benefits and recent senior management changes have also made a real difference.
"The group, however, is struggling to meet demand through supply issues and cash constraints. The board, together with JF Renshaw, is exploring all possible options and is working closely with Interpath Advisory to determine the best way forward."
Real Good Food secured a £500,000 loan earlier this year from two of its key shareholders – investment manager Downing, based in the UK capital, and Omnicane Investors, a sugar-cane grower and refiner headquartered in Mauritius.
The company also got a £2.5m loan in 2022 from Hilco Private Capital, with some of the Rainbow Dust funds to be used to offset a portion. Real Good Food also raised $35.6m from the sale of its snack-bar business Brighter Foods to The Hut Group the previous year.
"The [Rainbow Dust Colours] disposal provides JF Renshaw cash to help fund its working capital during the busy period in the run up to Christmas and to leverage its recently completed and successful programme of radical reform," Real Good Food said in today's filing.
"A condition of the sale is that £220,000 of the proceeds from the disposal will be used to pay down a proportion of the Hilco Private Capital secured loan facility."
The sale of Rainbow Dust Colours includes the plant, machinery and trademarks, and is "expected to make a profit of circa £325,000 against book value for the company", Real Good Food added.
In the year to 31 March, the company's sales revenue dropped 19.8% to £32.4m, while net losses before tax narrowed to £9m from £19m. Reporting those results in September, Real Good Food said it had net debt of £31.2m.
For the first half of the new financial year to 30 September, revenue was up 2% at £16.1m but volumes were down by around 10%, Real Good Food said in a trading update in October.
The company added today: "In conjunction with the disposal, the board has carefully reviewed its management accounts and working capital position as well as the expected sales in November and December.
"As noted in the trading update on 31 October 2023, performance has been constrained by supply issues and cash constraints. These are continuing and sales in November and December are now expected to be lower than previously forecast.
"This has led to the board to conclude that it is in the best interests of all stakeholders to explore strategic options for its remaining business JF Renshaw."
JF Renshaw supplies cake decorations such as marzipan, icings and caramels to retailers and the foodservice channel.
No comment from European Fermentation Products was provided in today's statement but Just Food has approached Real Good Food for more details on that business. According to a document filed with Companies House, the acquirer will now rename as Rainbow Dust Ltd.