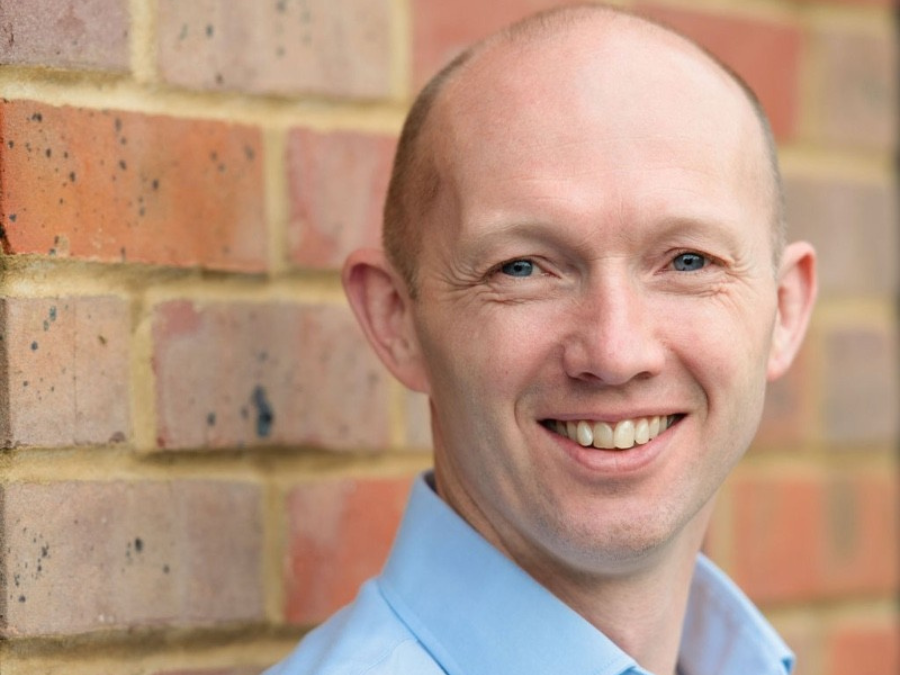 At the end of 2022, Thailand-based seafood giant Thai Union set up a unit in Europe to drive its efforts in the nascent alternative seafood industry.
The Marine Protein unit is headed by Jon Burton, who joined Thai Union in 2016 as part of its John West seafood business in the UK as its international marketing director since 2016.
In February, Thai Union launched two vegan alternatives to tuna under its John West brand in the Netherlands. The company uses its "marine protein," which is made of "sea-based" ingredients such as algae, Burton says.
Outside Europe, in August last year, Thai Union made its first concrete foray into the plant-based seafood market in the US through an "alliance" with US plant-based seafood business The Ish Company.
And, two years ago, the company launched OMG Meat, a plant-based protein brand, in its domestic market. At the time, Thai Union said it was looking to meet the "surging demand in Asia for healthy, environmental-conscious protein products". It rolled out alternatives to seafood and meat.
Burton tells Just Food the Marine Protein unit works "like an internal start-up that runs a little bit independently from the rest of the business, to allow it to be agile and nimble in quite a transformational sector".
Access the most comprehensive Company Profiles
on the market, powered by GlobalData. Save hours of research. Gain competitive edge.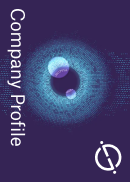 Company Profile – free
sample
Thank you!
Your download email will arrive shortly
We are confident about the
unique
quality of our Company Profiles. However, we want you to make the most
beneficial
decision for your business, so we offer a free sample that you can download by
submitting the below form
By GlobalData
Just Food: What's the story behind setting up the unit?
Jon Burton: Thai Union has, for the last two years, had an alternative protein business unit, based out of Bangkok at the head office, which has mainly been focused on Asia and the US. And then, at the end, of last year, our regional president in Europe wanted to look at how we might build alternative seafood into our three-year strategy [in the region].
Just Food: What is the unit's focus currently?
Burton: I've recruited a small team, so just a couple of people, and we primarily will focus on working with our existing brands.
But, at the same time, we work with the innovation centres we have in Bangkok and in Europe to look at new areas to expand into as well. It's a business unit that will grow with time and will connect with the rest of the European businesses to support them and launch new things.
Just Food: What ingredients does the unit use?
Burton: At the moment, a lot of what we're doing is plant-based. So, that's primarily where we're at today, kind of soy and wheat. We've done some work with peas and some of the other beans, etc.
Just Food: At the recent Meat Free Strategies 2023 Conference, you said the Marine Protein unit is going in a new direction with ingredients.
Burton: Through the innovation centre, we're always exploring other opportunities, particularly other vegetable bases.
I think I mentioned in my talk that I want to build [the marine protein unit] around marine ingredients, so things like algae and seaweed, because that is an important connection to the sea.
Some of those marine ingredients bring amazing nutritional benefits, like algae, seaweed. They bring taste, they bring nutrition. Some really exciting development is going on in that sector. And it's just the start.
Just Food: Why marine ingredients? Are they more environmentally friendly?
Burton: I think there's the potential to be more environmentally friendly, as with any ingredient, depending on where you source it, and the transparency you put on the suppliers you use, etc.
Marine ingredients could be quite positive in that respect. From a price point of view, they would be added value benefits, so, potentially, it might affect pricing.
Just Food: What is your pricing strategy for alternative seafood?
Jon Burton: I think the most important thing is to try and to be in line with existing pricing as much as possible. We can't control it, that's not in our remit ultimately, but to be able to give the consumer a choice that doesn't require them to pay a premium for exactly the same thing.
However, the additional marine ingredients could add 'added value' benefits, [similar to some products in] our existing portfolio, so, where we put added benefits, obviously the pricing is set accordingly to support that.
So I think [what is important is to] really give consumers a choice, particularly given we're talking to flexitarians, people who are looking to change their diets as much as possible. And so, ideally, you want the price to be the same [as conventional seafood] so the consumer can make a choice based on what's important to them. [We learned a lot] from alternative meat over the last ten years where the first generation of products were priced significantly higher than the real products. That's hard for consumers, particularly in the current environment that we have.
Just Food: You also talked about nutrition at the Meat Free Strategies 2023 conference. What else do you think alternative seafood products are lacking?
Burton: I don't think anything's missing. As I touched on in my talk, alternative meat is ten years ahead of alternative seafood and it was driven by two negatives. People want to eat less meat because 'I want to help my health and eat less red meat particularly' and 'I want to help the planet, particularly from a land use point of view.' I think alternative seafood doesn't necessarily have those two concerns.
And so it's not that it's missing anything but I think it's just now it's about if consumers are going to change and eat less meat, some people will want to eat completely less meat and that's about fish as well and therefore alternative seafood just needs to grow to provide that choice.
Just Food: Where are the unit's biggest markets?
Burton: At the moment, it would be in the Netherlands but just purely because they launched at the start of the year, so, they've been selling for much longer.
The UK launched in the middle of the year. Ireland only launched a couple of months ago. Today, the revenue is small. It's new. The Netherlands would be a little bit ahead just by the nature of being on the market longer.
Just Food: Which countries are you planning to enter?
Burton: At the moment, I don't have specifics on which brands and which countries will definitely go into in the next few months. But, certainly, our big territories [for conventional seafood] would be France, Germany, Italy. That's where we have the big, branded businesses at the moment within Europe. And Norway and Poland as well as through the King Oscar brand.
Obviously, we've got a lot of work to do. We need to go and present to lots of retailers and get confirmed listings and there are so many moving parts. There's so much that can change. At the moment, we're really in the process of developing and working with each of the companies internally to create some plans and look at what might be possible.
Only then will I start to get an idea as to where we're going from a sort of numbers point of view. At this stage, it's more about commitment and engagement I would say my focus is getting people to be excited to want to be on the bus and to commit to being part of the journey.
Just Food: Overall, what are your targets for the unit for the next 12 months?
Burton: To support the current products and make sure that the consumers are aware of them and try them.
Extend distribution [in countries] where we are already: where we have a listing and a retailer, can we get other retailers to come on board?
Then it would be also expanding into other countries and, at the same time, we've got a lot of products in development.
So, 2024 will hopefully see us launch some new products and launch into some new countries.
And then I've also got some longer-term product development going on that hopefully will come to the market in 2025 or 2026 that will take us into new sectors as well.
A lot going on behind the scenes but I'd say 2024 is about really embedding this business unit across Europe and really starting to get some traction in several countries and through several of the brands. I think 2024 is about establishing and growing scale.