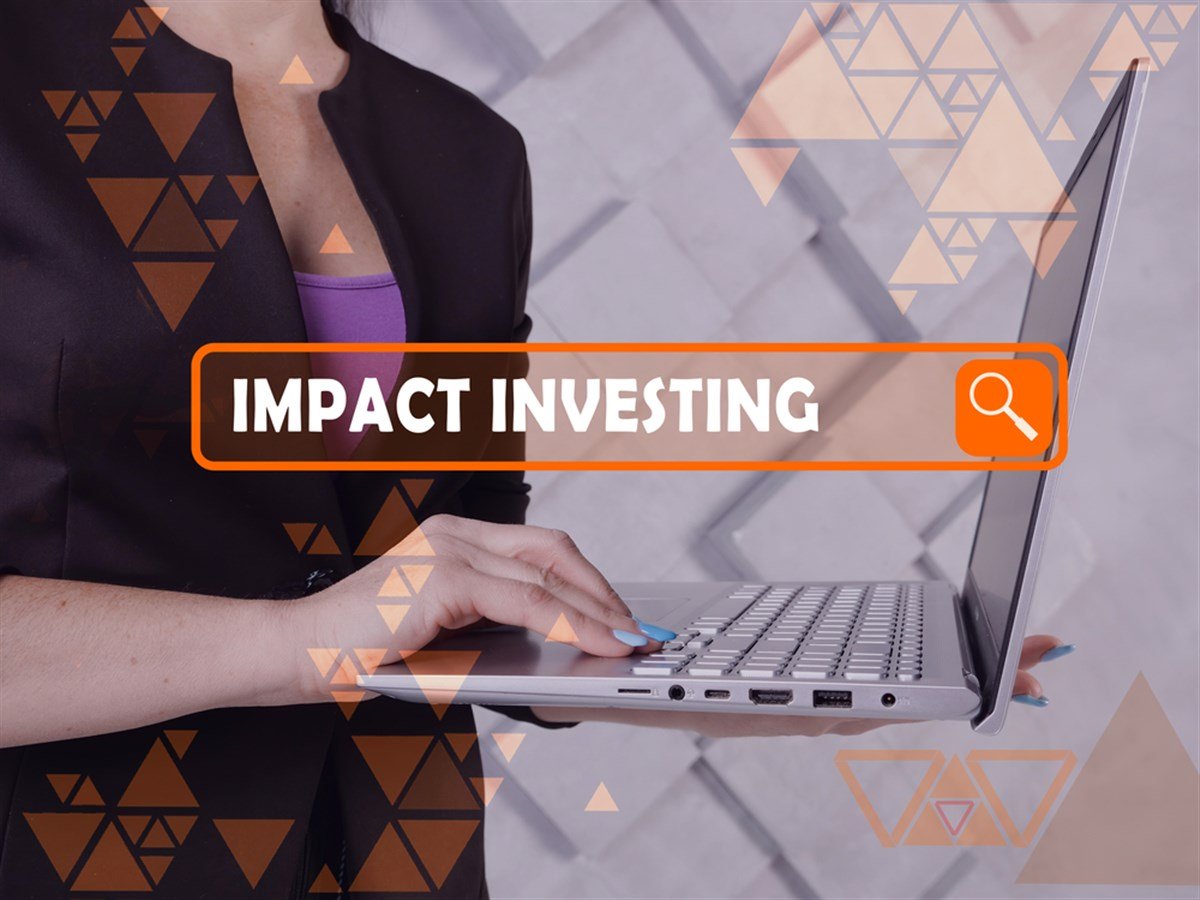 Over the last 10 years or so, more and more investment vehicles targeting ESG (environmental, social and governance) stocks have appeared on the market, and it's easy to see why. Asset manager Capital Group conducted a study in 2022 that showed that nearly 90% of investors now take ESG factors into consideration when picking stocks or other investments.
However, there's a slightly different investment strategy that's catching up to ESG fast in terms of popularity. Fidelity Charitable conducted a study in 2022 that found that over 60% of Millennials were using impact investing strategies to choose stocks. In fact, the study also indicated that 40% of all investors expected to make their first impact investment within the following year.
Importantly, while many investors use the terms "ESG" and "impact investing" interchangeably, they actually mean two slightly different things.
Impact Investing vs. ESG
The concept of ESG investing dates back to the 1960s with socially responsible investing. However, impact investing, the concept of using invested capital to generate positive change, has been around for centuries, even though the term was just coined in 2007.
Perhaps the easiest way to see how impact investing differs from ESG is to look at the timing of investments. Impact investing focuses on the future: what a company is currently doing or plans to do to make a positive impact on the world. Meanwhile, ESG looks at the company's past, hinging on hard data and measurements that show whether the company has progressed on any environmental, social or governance metrics over time.
Given impact investing's focus on the future and ESG's obsession with the past, it's easy to see why some investors might consider impact investing to be superior. In fact, building a portfolio of impact stocks may result in much greater diversification than one built based on ESG factors.
A key reason for this greater diversification is that impact stocks have a much broader focus that involves any kind of positive change. On the other hand, ESG stocks require measurements specifically pertaining to environmental, social and governance issues.
Thus, impact investing provides investors with significantly greater opportunities for affecting future change. Here are five impact stocks that have already been changing the world — and that continue to target some of the greatest social and economic issues today.
Ideal Power
Of course, electric vehicle companies are immediately seen as having a social benefit because of their widely publicized long-term benefits for the environment. However, Ideal Power (NASDAQ IPWR)  doesn't actually sell EVs. Instead, the company offers a proprietary semiconductor switch that's much more energy-efficient than most other offerings on the market.
The company's Bidirectional Bipolar Junction Transistor, or B-TRAN™, cuts power losses by at least 50% while slashing thermal management requirements dramatically by generating less heat than other switches. The B-TRAN™ is also bidirectional, meaning it takes only one B-TRAN™ to replace multiple conventional power switches within a bidirectional circuit.
Although Ideal Power's semiconductor switch can be applied to many different use cases, it offers significant benefits to energy-efficient devices and products, electric vehicles and EV charging, green energy and energy storage, utility infrastructure, and data centers. By slashing conduction and switching losses, B-TRAN™ significantly reduces the amount of power that's wasted by the products it's used in.
Vision Marine Technologies
Vision Marine Technologies (NASDAQ: VMAR) also deals with electric vehicles, but not for our roads. Instead, the company offers electric outboard motors for boats. Vision Marine enjoys a first-mover advantage, as its E-Motion outboard motor, announced at the Paris Boat Show in December 2022, is the only turnkey solution available to boat manufacturers.
It may be tempting for those who don't spend much time boating to dismiss the effects of gasoline- or diesel-powered boats. However, Vision Marine states that 8 million speedboats on U.S. waterways released 15 times more pollutants every year in the early 2000s than the Exxon Valdez oil tanker released from the cataclysmic oil spill in 1989.
Thus, some parts of the country have begun restricting or moving toward a complete ban on traditional diesel and gasoline powerboats that use internal combustion engines. Additionally, some boat owners are deciding voluntarily to go electric because they understand the benefits of this move. In fact, one estimate pegs the global electric boat market at $16.6 billion by 2031.
Verde Bioresins
Verde Bioresins is expected to go public via a merger with a special purpose acquisition company (SPAC). Currently, TLGY Acquisition Corp. is trading under the ticker "TLGY," but after the merger, its name will change, and Verde Bioresins will trade under the ticker "VRDE."
Verde's PolyEarthyleneTM bioresin is a high-performance alternative to many petroleum-based plastics, which have been shown to be especially damaging to the environment and with long-term effects. In fact, the company estimates the total addressable market for its product at around $300 billion, or roughly half of the total market for petroleum-based plastics.
Verde Bioresins describes its PolyEarthyleneTM as "biobased, curbside recyclable and landfill biodegradable." The bioresin is sourced from sustainable and renewable materials and can generally be recycled under codes two, four and five.
Additionally, Verde designed PolyEarthyleneTM to be drop-in ready so that it can integrate seamlessly with the equipment companies already use to manufacture their plastic products. Finally, PolyEarthyleneTM is FDA Title 21 Food Contact-Compliant and isn't sensitive to certain temperatures.
Draganfly
Although it might seem like drones have only been around for the last five to 10 years or so, Draganfly (NASDAQ: DPRO) has been in the business for over 20 years —long before drones entered mainstream or household conversations.
Today, drones have many uses across multiple industries, including humanitarian efforts, public health and safety, military and government, environmental and energy-related industries, agriculture, and insurance. As a result, Draganfly's offerings present dozens of potential social impacts, but for the purpose of this piece, we will focus on the company's humanitarian work.
In an interview via email, Draganfly management credited one of their drones with being the first to save a human life. In fact, the company has been providing humanitarian aid for over 25 years, working with police, firefighters and other emergency personnel to build technology that can help with a multitude of lifesaving situations.
Draganfly's drones are used to deliver much-needed supplies to areas that are unreachable by ambulance, like places where natural disasters have struck. The company also helps with search and rescue efforts.
Hydreight Technologies
The impact case for Hydreight Technologies might seem a little less clear than the cases for the others on this list, but it certainly deserves a spot here, nonetheless. Describing itself as "Uber for healthcare practitioners," the company empowers nurses and other healthcare professionals to gain control over their careers, earning potential and work/ life balance.
With Hydreight, nurses can set their own prices and hours, working independently to either create more flexibility within their careers or supplement their regular income with extra work on the side. The impact case for this company rests on empowerment for nurses, given that recent studies have indicated that a growing number of nurses just aren't happy in their jobs anymore.
Instead of staying in jobs they're unhappy with, Hydreight enables nurses to leave their traditional nursing jobs at hospitals or medical clinics and take up a mobile nursing position instead. The company operates a medical network, online pharmacy and telehealth platform, connecting mobile healthcare workers with patients who book their services using the Hydreight mobile app.
The benefits of impact investing
As this list shows, many different companies can fall into the impact-investing bucket. Investors who utilize an impact-focused strategy can put their investments to work to do good in the world. In fact, some would say impact investing enables them to extend their philanthropic efforts.
Of course, while starting your stock search with an impact focus can enable your investment dollars to support social good in the world, there is more to consider than just each company's impact. Just like any other investment, it's critical to keep an eye on the returns your portfolio is capturing from each of your holdings.
A survey conducted by the Global Impact Investing Network in 2020 revealed that more than 88% of investors who utilized impact-investing strategies to pick stocks reported that the returns on their holdings met or exceeded their expectations. Other studies suggested a median return of 6.4% for impact funds.
Although non-impact funds enjoy a median return of 7.4%, many investors are willing to accept slightly reduced returns in exchange for supporting social good through their investments.
Ari Zoldan is CEO of Quantum Media Group, LLC. Ideal Power, TLGY Acquisition/ Verde Bioresins and Hydreight Technologies are clients of Quantum Media Group.