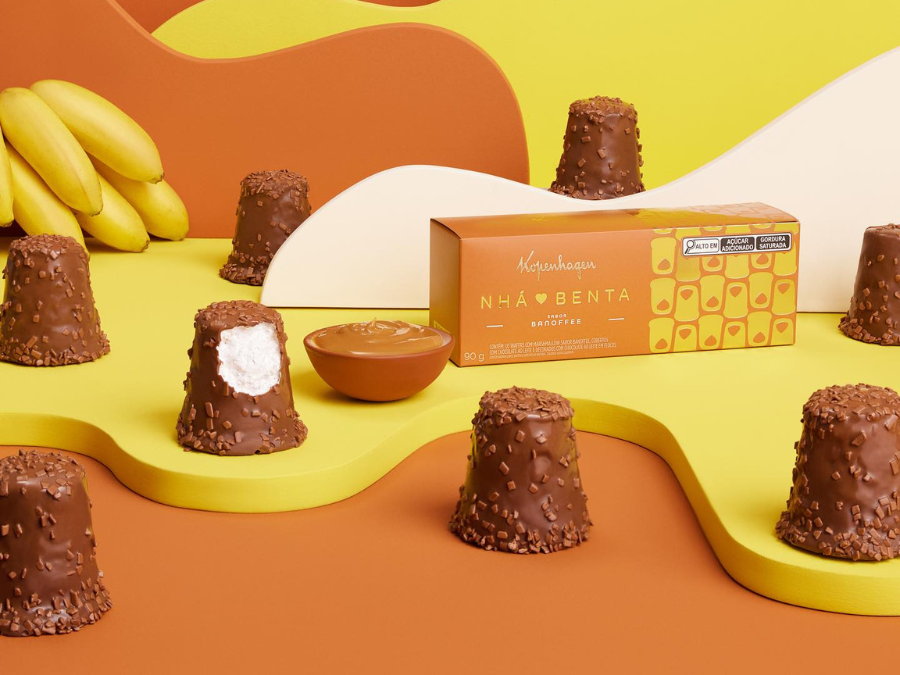 The deal
Nestlé has struck a deal to buy a majority stake in Brazil-based chocolate business Grupo CRM.
The Swiss giant, which is buying the shares from private-equity firm Advent International, said the transaction sees the KitKat maker enter Brazil's "high-end" chocolate market.
Grupo CRM operates a direct-to-consumer model and has more than 1,000 chocolate boutiques in Brazil run under the Kopenhagen and Brasil Cacau brands.
Local newspaper Valor Economico said Nestlé will pay 4.5 billion reais ($904.1m) for the deal. Another outlet, Brazil Journal, reported the price tag to be about 3bn reais ($602.7m).
Nestlé declined to comment on how much it agreed to pay for the stake when approached by Just Food.
Why it matters
Already among Brazil's top three confectionery groups by market share, Nestlé set out its plans to invest further in the category earlier this year. And, in recent days, the world's largest food maker has gone further, announcing its investment in a retailer of what are said to be "high-end" chocolates.
Nevertheless, amid the company's obvious interest in continuing to grow its chocolate business in selected markets (including Brazil), there remains some discussion in investment circles about the group's long-term presence in the overall industry.
A month after announcing an investment package for its Brazilian chocolate and biscuit businesses of 2.7bn reais, Nestlé said it had agreed to buy the majority of upmarket chocolate retailer Grupo CRM.
"This acquisition further broadens and strengthens our confectionery presence in Brazil, enabling us to enter the high-end segment. Kopenhagen and Brasil Cacau offer premium chocolates that are highly appreciated by Brazilian consumers," Laurent Freixe, the CEO of Nestlé's operations in Latin America, said.
Brazil's overall chocolate market is forecast to see its growth rate pick up as we move through the 2020s. GlobalData, Just Food's parent, forecasts that, by 2027, the category's five-year CAGR will be at just under 5% when measured in value terms.
However, Mitsue Konishi, GlobalData's lead sector analyst for food and foodservice, says volume growth is forecast to be "sluggish" and asserts selling higher-priced chocolates will be central to sales growth.
She adds: "Premium chocolates suit a direct-to-consumer model, as consumers tend to buy these chocolates for gifting and special occasions rather than impulse purchases. I can see the opportunity via this acquisition."
Nestlé believes there is growth to be captured. Until this deal, the company's Brazilian chocolate business was centred on more mainstream product segments, including KitKat and local brand Garoto. In June, Nestlé finally received the green light to acquire Garoto more than two decades after signing an agreement to buy the Brazilian chocolate maker.
The company struck a deal to acquire Garoto in 2002 but has been awaiting full competition clearance. Nestlé has been able to keep investing at the Garoto production site in Vila Velha in eastern Brazil, although it has had to keep management separate.
Equity analysts covering Nestlé suggest you only have to look at the investment another major Swiss chocolate maker – Lindt & Sprüngli – has made in Brazil to see the opportunity at the pricier ends of the country's chocolate market.
Lindt & Sprüngli had a joint venture with Grupo CRM from 2014 to 2021 when it bought out its minority partner. "Brazil is clearly one of the core growth markets over the next years for Lindt," Pascal Boll, vice president for equity research at investment bank Stifel, says. "Lindt has only around 55 stores, so [Grupo CRM] is clearly a different size but I think it's the same strategy. It actually underpins how you need to address the market.
Patrik Schwendimann, senior equity analyst for food and luxury goods at Zürcher Kantonalbank, agrees. "It's good proof to show that there's demand for premium chocolates. When Lindt is entering with an all-owned subsidiary, then you have to be aware because Lindt is by far the number one player in the premium chocolate area in the world," Schwendimann says. "This is a sign that there is some demand there in the Brazilian market you can develop. That's exactly what now Nestlé is also trying to do – besides the fact that they are already a strong player in Brazil with the Garoto brand."
Where there is some debate in financial circles is over Nestlé's long-term position in chocolate. The acquisition of the majority shareholding in Grupo CRM is – according to our data – the first such deal the Quality Street maker has made in chocolate since 2007 when the company bought Russia confectioner Ruzskaya Confectionery.
The thrust of Nestlé's investment in chocolate has been on capital spending (including in KitKat production in Brazil in 2020) and on innovation.
Nestlé, however, has featured as a notable seller of chocolate assets, offloading its Australia-based Violet Crumble brand in 2018 and, more significantly, selling its confectionery business in the US to Ferrero in the same year.
"I think, in the mid to long term, they will divest the confectionery business," Schwendimann says. He argues it makes sense for Nestlé to use M&A to add to its "strong position" in chocolate in Latin America but points to the company's broader strategy of focusing its efforts on other, faster-growing, higher-margin product areas, such as coffee and pet care, where they are either the market leader or a close number two.
"The same is true for infant nutrition. It's not that attractive anymore in terms of growth but, in terms of competition, they're also the number one player. They also have a nice margin there. I think these three activities are here to stay. Maybe there's a little bit of a question mark for infant nutrition but I also assume that's here to stay for the next ten years," he explains.
"Nestlé now generates only 8% of group revenue in chocolate and confectionery and is only number five at the global level. Added to this are ESG-related headwinds. As a result, we would not be surprised to see Nestlé exit the chocolate business in the medium to long term. In Latin America, however, Nestlé holds the leading market position. The takeover is therefore likely intended as a means of consolidating this market position."
At Stifel, Boll is less sure. He acknowledges Nestlé's disposal of its US chocolate business but points to the international success of KitKat. "I think KitKat is a good example of a platform that is successful across the globe and, as long as this platform can grow to the extent it did in the past, I'm not sure if they would exit," Boll says.
"What you clearly see also with [the Grupo CRM] acquisition is that they go more premium, in line with the whole company's strategy.
"At the end of the day, I wouldn't rule it out. What is clearly visible in the company's strategy is that it's about value creation, it's about increasing returns and, if at some point, it is possible to either sell the category or spin off the whole category, I think that is not something that we should rule out into in the future but, for now, I don't see that."
Our signals coverage is powered by GlobalData's Thematic Engine, which tags millions of data items across six alternative datasets — patents, jobs, deals, company filings, social media mentions and news — to themes, sectors and companies. These signals enhance our predictive capabilities, helping us to identify the most disruptive threats across each of the sectors we cover and the companies best placed to succeed.