Circumstances dictated Harry Forrester's initial arrival in the USA.
Having been frozen out during Pedro Caixinha's seven-month spell at Rangers in 2017, he dropped back into League One for a season with AFC Wimbledon and then made the unorthodox decision to head east to join Iranian club Tractor.
The two moves away from Ibrox, however, inadvertently generated a serious problem; being registered at each of the three clubs within one year meant he would be forced into a long wait if he wanted to resurrect his career in England. He had to turn his attention elsewhere.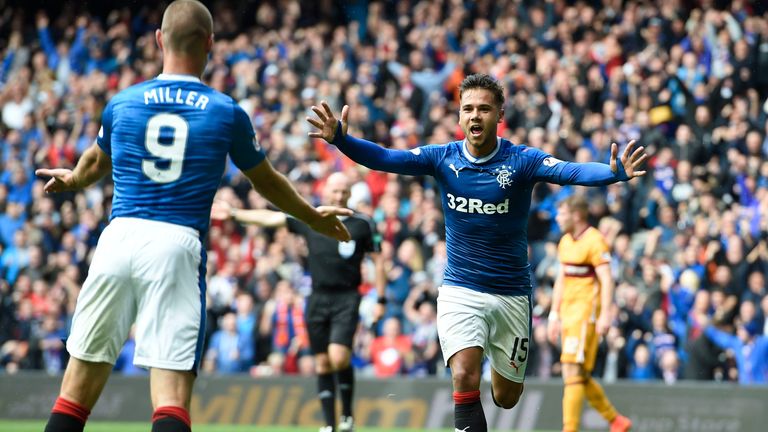 An opportunity in the USA cropped up in the USL Championship – America's second tier – with Orange County, where former Doncaster team-mate Richard Chaplow was playing at the time. Current San Diego Loyal captain Charlie Adams, who cleaned Forrester's boots as a youngster at Brentford, had not long been at the club, either.
It was an enticing proposition, but one that came with a caveat.
"I knew that, if I did take the move, it was probably the end of a serious career, in some ways, and the start of building for life after football," Forrester says.
"I was 28 and, while some people say you're still young, I got to the point where I knew I probably wasn't going to make it to the Premier League, a top Championship club or even play in the Championship at all."
But he accepted that. The trade-off? "It was nice to go out to enjoy my football. I played every game, the sun was shining, I lived by the beach. It was a dream situation.
"I'd visited California on holiday before, I'd done Laguna Beach, and LA, so I was familiar with the area and I knew it was somewhere I definitely wanted to live and build a life."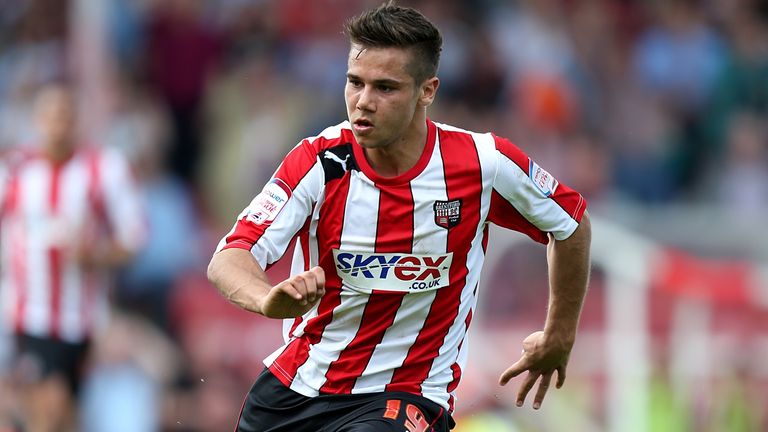 He settled in well. According to transfermarkt.co.uk records, in the 2019 season, he made 32 appearances in all competitions for Orange County – 29 of which were starts – scored three goals and assisted eight more.
How did he find the level?
"Technically it wasn't bad and the players are good. The way we are taught about tactics in the UK is missing out here, but the players are all fit, they are strong, they've got good attitudes, they'll work hard.
"But not having promotion or relegation is a weird situation. It's taken very seriously in the UK when you are getting relegated, because there are livelihoods on the line, fans don't want to be in a lesser league playing lesser teams and it costs the club money.
"Out here, it takes that little bit of competitive edge away. It's easy to throw the towel in halfway through and plan for next season; if you aren't going to win the league, it's like, what's the point in being here?"
On October 4 2020, Forrester played 38 minutes of the USL Championship game in a 4-2 win away at Las Vegas Lights, after injury had kept him out of action since late July.
It was only his fourth appearance of the 2020 campaign, which had been severely disrupted by Covid. Little did he know those would, effectively, be the last minutes of his career.
"It all happened very abruptly," he says. "I got injured, came back just towards the end of the season, then we spoke about a contract, which seemed like it was going to happen. Then it got taken away. I could've moved to three or four clubs in the USL in different states, but I had no desire to do that.
"My whole life, I had been on the road chasing contracts, clubs, living here there and everywhere and I felt, for the first time in my life, I was settled and I could officially walk away from the game and be OK financially, with a job that was going to keep me afloat and I could build as well and have a career after playing football."
He did make five appearances for US third tier side Los Angeles Force between March and April last year, but when that began to negatively affect work commitments, it was time to call it a day once and for all.
In Forrester's mind, he was already retired at that point – and had been for some time. But he had not publicly announced it and had not done until a podcast appearance earlier this year forced his hand.
"I thought I needed to put an end to the questions, so I put it out there that I'd stopped playing," he says.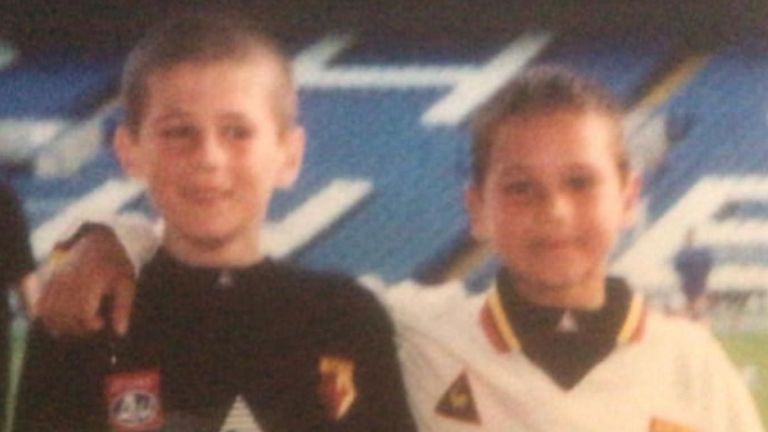 "I didn't really have any desire to put it out there that I'd retired, but it was because I was getting so many questions, even from friends and family. The response was quite touching.
"Because with the way my career fizzled out, I'd forgotten a lot of memories and people were messaging me from school, from Scotland, from Brentford, so it was nice to see that people were still fond of certain things that had happened in my career."
So what were the work commitments being affected by a brief foray back into playing?
When Covid brought the world to a halt at the start of 2020, Forrester and his best friend, former Wigan, Southend and Rangers defender Rob Kiernan, spotted an opportunity and established Prospect Soccer Academy.
The pair, along with newly recruited coach Nikita Pyatetskiy, lead the coaching of all age groups themselves, promoting their brand with a unique selling point: "Our coaches are highly accomplished professional soccer players, with a combined total of 28 years playing experience in top European leagues," their website reads.
"Together we have competed in 400+ professional matches amounting to 33,000 minutes of competitive action."
You can't say much fairer than that.
"We were already coaching kids before Covid, but we didn't have anything near what we have now," Forrester says.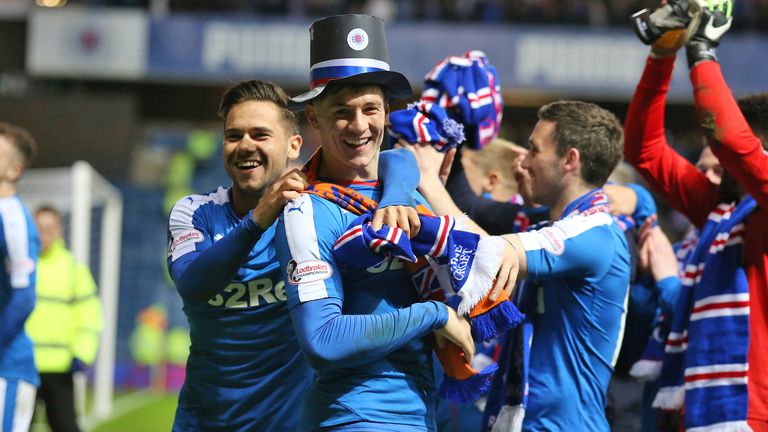 "The clubs shut down, the schools shut down and parents wanted their kids out and training – and because you could control the environment with one or two kids, that was fine. We did that for 12 to 18 months, grew organically and now we've got close to 100 kids we look after on a rotational basis.
"We do one-on-one coaching, we run college groups and we've got Nike summer camps, too, so we'll be doing that in San Diego this year. Then we've got a home school programme, which is just launching.
"A lot of kids that are home-schooled here and due to Covid, a lot more are staying at home to get educated, so they come and train with us in the daytime as part of their physical activity. We've got six or seven kids on that programme now and I like to think we'll grow rapidly over the next couple of years."
Forrester admits that one of the primary reasons behind the decision to establish Prospect was the sheer volume of untapped talent in the US, where football is still, relatively speaking, in its infancy.
"We saw the talent and didn't think they were getting the education that we got in the UK. There's a lot of talented kids and the coaching they are getting could be better, if I'm being honest.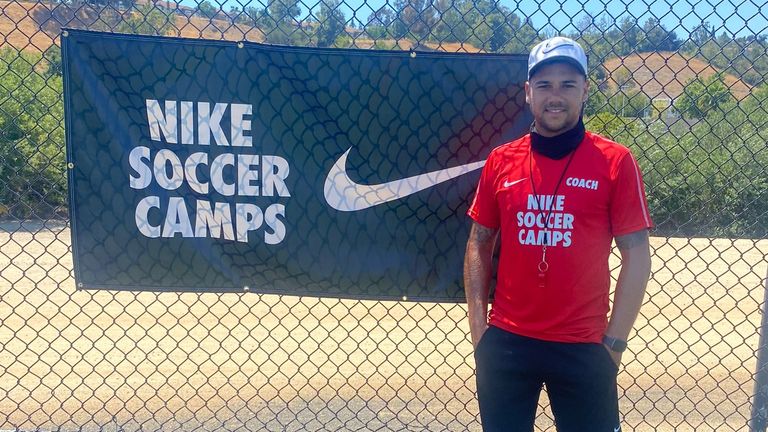 "In the UK, we've got way more resources, but they don't have those here, so they've got one coach for about 15-20 players, so they aren't going to get the hands-on, technical treatment they need.
"They come to us, they work through it with us and we hammer their technique for an hour. We've got kids coming from all over on a weekly basis working on their technique and over the year, they are getting hundreds of hours and thousands of touches more and we're starting to see real improvements in their game."
The hands-on approach is starting to bear fruit already, too.
"College sport is a huge thing out here in the States. We have helped multiple players achieve scholarships at big schools which is good for them and their future.
"We've got a couple of boys that we are looking to bring across to Europe. We've got a player signed at Inter Miami, we've got one in Europe right now who's due to sign at a big club in the UK and there's one in France as well.
"So there's been three success stories already, which is good in our small space of time, but eventually, the business plan is to get them into home-schooling and get them sent to Europe when they are ready to take that leap. Eventually, hopefully, there will be, but it would be nice to be a feeder to some clubs.
"I'd love to run camps for Brentford out here. There's a big market for that and I think it would be good for their brand to be out here now. Now they are in the Premier League, people actually know who they are, compared to maybe two or three years ago. They've got a chance to really build their fanbase out here."
Harry Forrester's career stats, all competitions (according to transfermarkt.co.uk)
| Club | Years | Appearances | Goals | Assists |
| --- | --- | --- | --- | --- |
| Kilmarnock (loan) | 2010 | 8 | 0 | 2 |
| Brentford | 2011-2013 | 69 | 11 | 11 |
| Doncaster | 2013-2015 | 66 | 11 | 7 |
| Rangers | 2015-2017 | 44 | 8 | 3 |
| AFC Wimbledon | 2017-2018 | 43 | 3 | 8 |
| Tractor | 2018 | 2 | 0 | 0 |
| Orange County SC | 2019-2020 | 36 | 3 | 8 |
| Los Angeles Force | 2022 | 5 | 0 | 0 |
| | TOTAL | 273 | 36 | 39 |
Late last year, Forrester received his Green Card, which entitles him to stay in the US for the next decade. "I'm pretty much part of the furniture now!" he laughs.
Needless to say, he's not planning on heading back to the UK for anything more than to see family any time soon.
"If I was going to be a coach for a team, it would probably be out here. Honestly, I just love the lifestyle. I've always been an outdoor person.
"Once I've gone home and seen my family and friends, I want to come back to the US. It's always sunny here, there's always blue skies. I live 8-10 minutes from Laguna Beach and I'm out coaching in the day in the sun. I'm lucky.
"I love the life I'm living here right now, trying to build the business and trying to help kids. The reward for helping kids and seeing their improvement is quite fulfilling. Obviously I miss everybody, but when people come and visit me here, they understand why I don't come back to the UK."