As NBA returned to Europe for the first time in three years, Paris hosted a star-studded affair as the Chicago Bulls extended their dominance of the Detroit Pistons to two continents.
Here is a closer look at who made the trip to France's capital….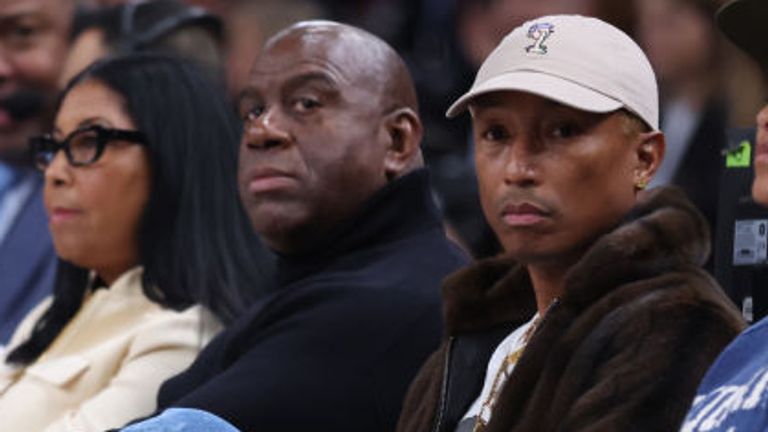 As a huge NBA fan, Pharrell Williams had the perfect seat as he took in the action alongside Magic Johnson.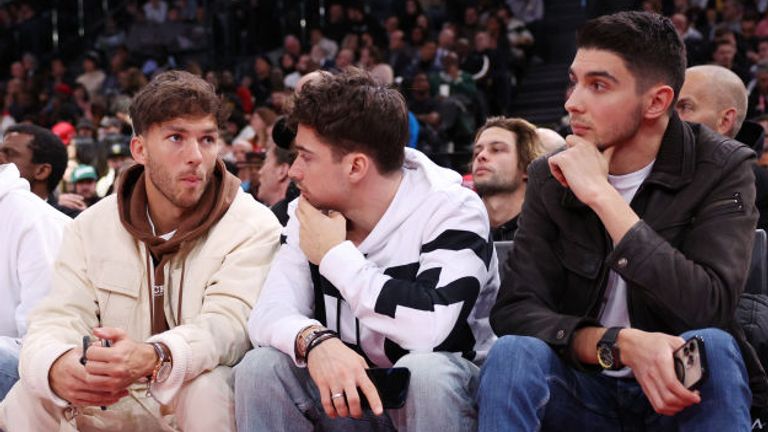 French Formula 1 drivers Pierre Gasly and Esteban Ocon were joined by Monegasque Charles Leclerc at the event.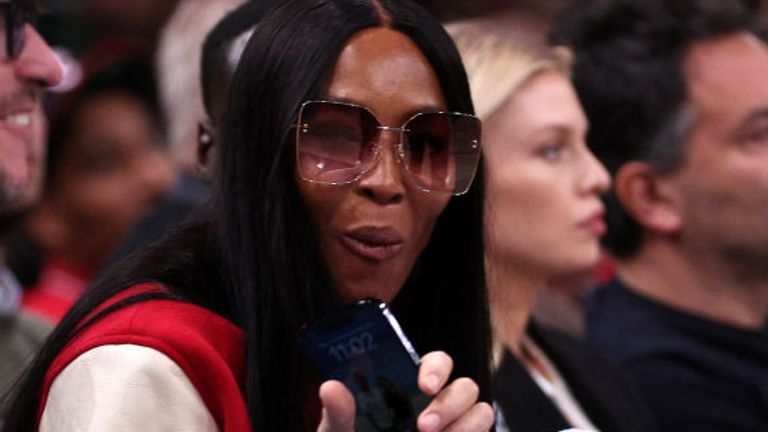 Supermodel Naomi Campbell had a front row seat as the Bulls took charge.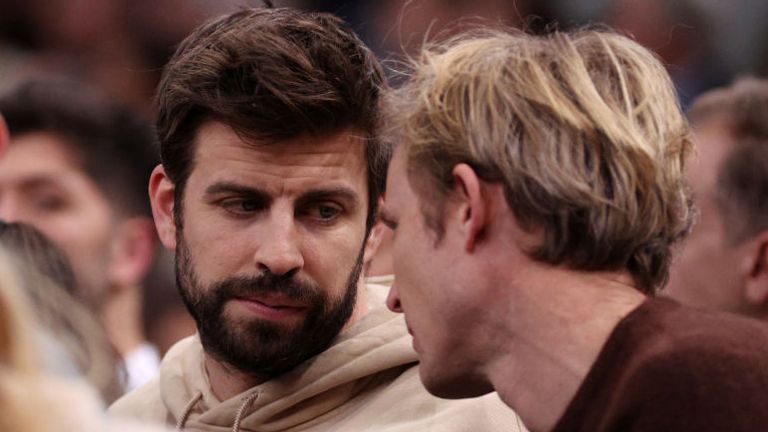 Ex-Barcelona star Gerard Pique was also there to soak in the atmosphere.
"I don't want to quite compare this to All-Star," NBA Commissioner Adam Silver said, "but it's the closest thing to a European All-Star Game that we have."
It was also a celebration of the continued strength of the international footprint on today's NBA game. When the Bulls and Michael Jordan – along with B.J. Armstrong, then a Bulls guard, now an NBA agent who was at the game Thursday – played in Paris during the preseason in 1997, about 1 of every 14 NBA players was born outside the United States.Now, that's about 1 in 4.
"It is special because we're representing not only Detroit, but the NBA," Pistons coach Dwane Casey said. "And we're trying to put the brand in a good place – in a place where basketball is taking off."
LaVine leads Bulls rout of Pistons in Paris
On court, the Bulls extended their dominance of the Pistons as they led all the way in a 126-108 victory.
Highlights of the Chicago Bulls against the Detroit Pistons in Week 14 of the NBA season.

Zach LaVine poured in 30 points as Chicago defeated their Central Division rival for the 13th consecutive time, following on from the 43 he fired in during a 132-118 home win for the Bulls over the Pistons last time they met on December 30.
DeMar DeRozan joining LaVine with some heavy scoring in Paris, racking up 26 points, nine rebounds and five assists too, with a total of seven Bulls scoring double figures in the first NBA game to be played in Europe since 2020.
Backing up the duo for Chicago were Nikola Vucevic (16 points, 15 rebounds and six assists), Ayo Dosunmu (13 points), Derrick Jones Jr (12 points, and Coby White and Patrick Williams (both 10).
Bojan Bogdanovic led the Pistons with 25 points. Hamidou Diallo tossed in 17 points, while Saddiq Bey and Jaden Ivey had 16 points apiece. Jalen Duren added 11 points and 12 rebounds.
Killian Hayes, who grew up in France, was limited to four points on 2-for-13 shooting.