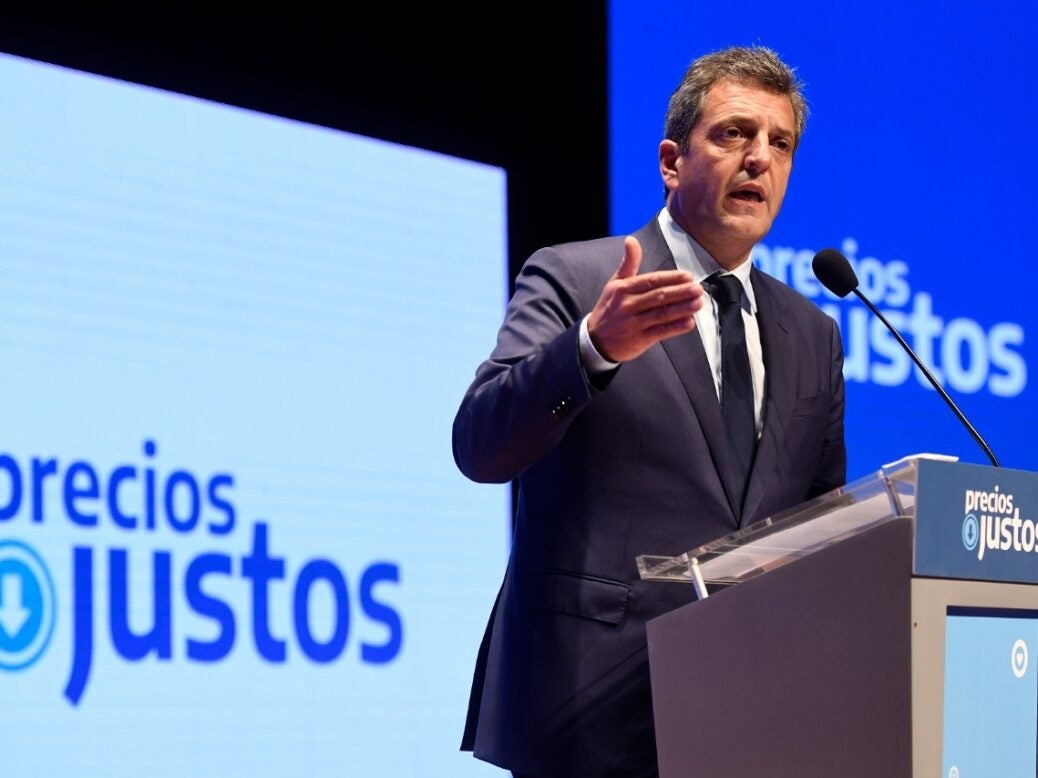 Argentina has announced an agreement with manufacturers and retailers to freeze the price of 1,700 FMCG products in a bid to bear down on inflation.
The deal, unveiled by the country's Economy Minister, Sergio Massa, and Business Secretary, Matias Tombolini, will last 120 days.
In September, Argentina saw inflation, as measured by its consumer price index, jump 83% year on year.
Prices were 6.2% higher compared to only a month earlier, with the cost of food and non-alcoholic drinks up 6.7% compared to August. The price of alcohol and tobacco climbed 9.4% in a month. Data for October is due tomorrow (15 November).
Massa said the agreement covered "the essential products that are most consumed in Argentine households".
The deal – dubbed precios justos or 'fair prices' – covers food, beverage, personal-hygiene and cleaning products.
Consumers will be able to use an app to check if the items they want to buy are part of the price freeze and report manufacturers they believe do not comply with the agreement.
Massa said the Argentinian government had also been given "a commitment" from over 100 companies that the prices of their other "more than 30,000 products" would not rise by over 4% for four months.
The deal would "give peace of mind to Argentinians", Massa added. "Reaching this agreement with the sector, at a time when it seems that everything is resolved with fights and discussions, is part of continuing our commitment to sit down at the table to solve problems."
Last week, Argentina announced a similar deal, covering 60 days, with the textile sector.