Harlem Eubank will perform in his Brighton hometown when he takes on Timo Schwarzkopf on Friday.
The Brighton Centre has seen Steffi Graf bag WTA tour titles, Stephen Hendry win Snooker's British Open. Bing Crosby and The Jam even made their final performances there. Yet, this will be its first boxing event in three decades.
Harlem's uncle, Chris Eubank Sr, headlined the show on that occasion, in his first appearance after stopping a certain Nigel Benn, and he will be alongside his nephew for this fight.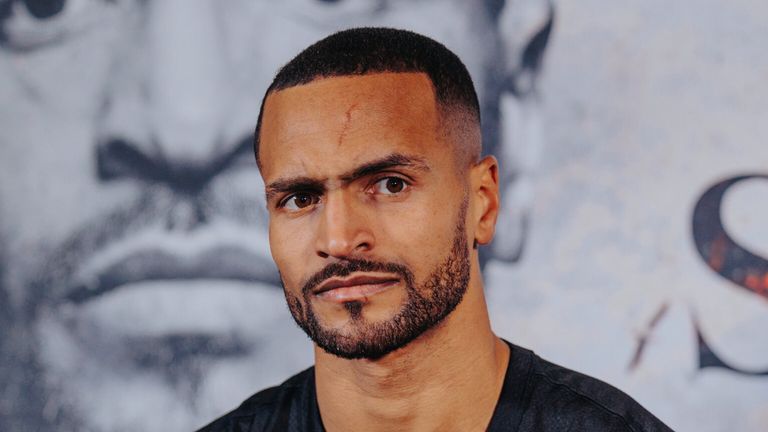 Eubank Sr has recently been installed as Harlem's manager and their first challenge is to overcome the 32-year-old German. It could well prove to be the biggest test of his career to date.
"Most definitely, it is a big challenge and a big night. I'm taking it as a chance to showcase how far I have come in the sport, with an opponent that is a very credible fighter," Harlem Eubank told Sky Sports.
"He is coming off wins against some decent opponents and we want to show that we have done the groundwork. I have been learning my craft and I am ready for world title shots."
Boxing was not initially on Harlem's agenda; he was a promising footballer contracted to Brighton and Hove Albion until the age of 16.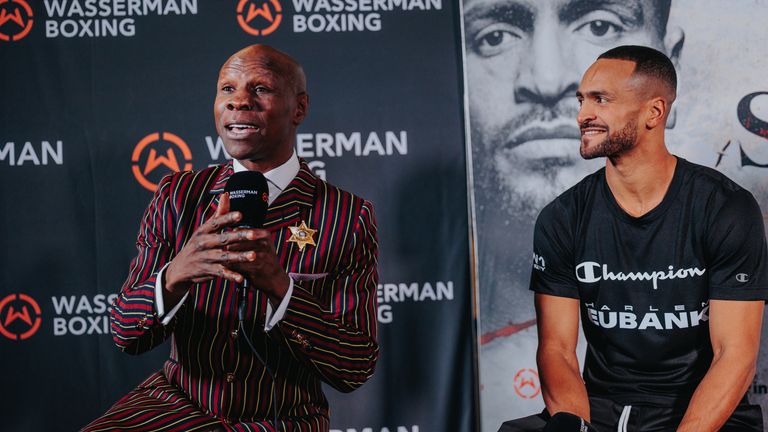 However, the sport with which the Eubank name is famous soon got a hold of him. Since turning professional in 2017 he has quietly gone about his business in the super-lightweight division, positioning himself for a title tilt over the next 12 months.
"A win [over Schwarzkopf] should put me in line for that in 2024."
Eubank Sr's new role in the set up comes after a recent family bereavement. Harlem lost his father, Simon, a former boxer himself, in September. As a result, they felt teaming up made sense.
"My uncle has been a big supporter of mine, as well as a big inspiration for a long time. Now feels like the time to get him in the team and support me on a deeper level. Push me on to the next phase of my career," he said.
Harlem Eubank says that he can reach the heights of boxing and he will keep on showing improvements

"He has a wealth of experience; he knows the game inside out. Having someone that has been to the highest level guiding you on fight night is a brilliant."
Eubank Snr also spoke about his move back into boxing. "On the October 13, I buried my brother, Simon, who is Harlem's father. It seemed to fall into place that particular day. I have got to look after him. My nephew is effectively my son and I have a duty," he said.
"He is sugar. He is beautiful to watch and it is for me to allow the world to stop being deprived of the talent that he is. It is going to be very interesting."
On the details of his new role, Eubank Snr added: "I'm a jack of all trades. I have all perceptions of this art, craft and life. That's not just for Harlem that his for the whole team. We are a strong body moving forward to do one thing. That is for him to show his skillset and for him to take advantage of that."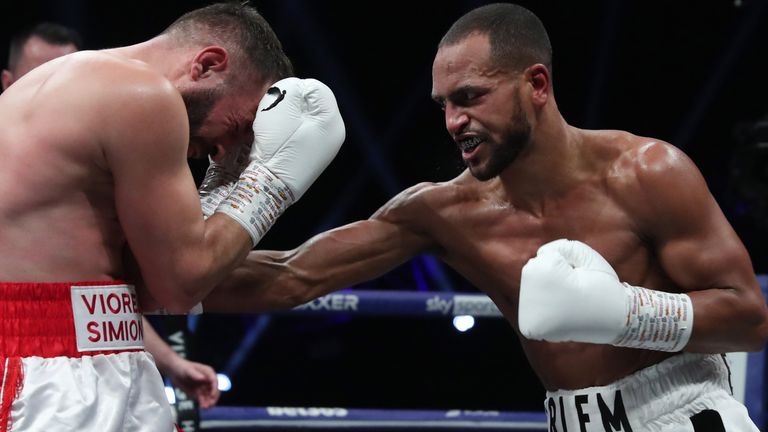 On returning to Brighton, while it will no doubt bring back some memories, Eubank Sr's sole focus is on his nephew.
"My feelings are going to be like a frequency, but those frequencies are going to be directed towards Harlem to electrify his opponent. He has to concentrate on what this is all about. It is not about how well you talk. Can you fight? My energy is for him to go in and deal with the fighter. We do not play, not where that is concerned," he said.
Fighting in Brighton is an opportunity the 28-year-old Harlem Eubank is relishing.
"It's like the stars have aligned and it's part of my destiny to have a fight in my home city," he said.
"There are a few boxers from Brighton on the card, Harvey Dykes, Tommy Welch. The more local boys the better. To have boxing back on a pedestal in this city is brilliant for all of us."
There will no doubt be an electrifying atmosphere on Friday with Eubank looking to deliver another performance that his father would be proud of. What better place to do it than in front of the passionate fans from his home city?