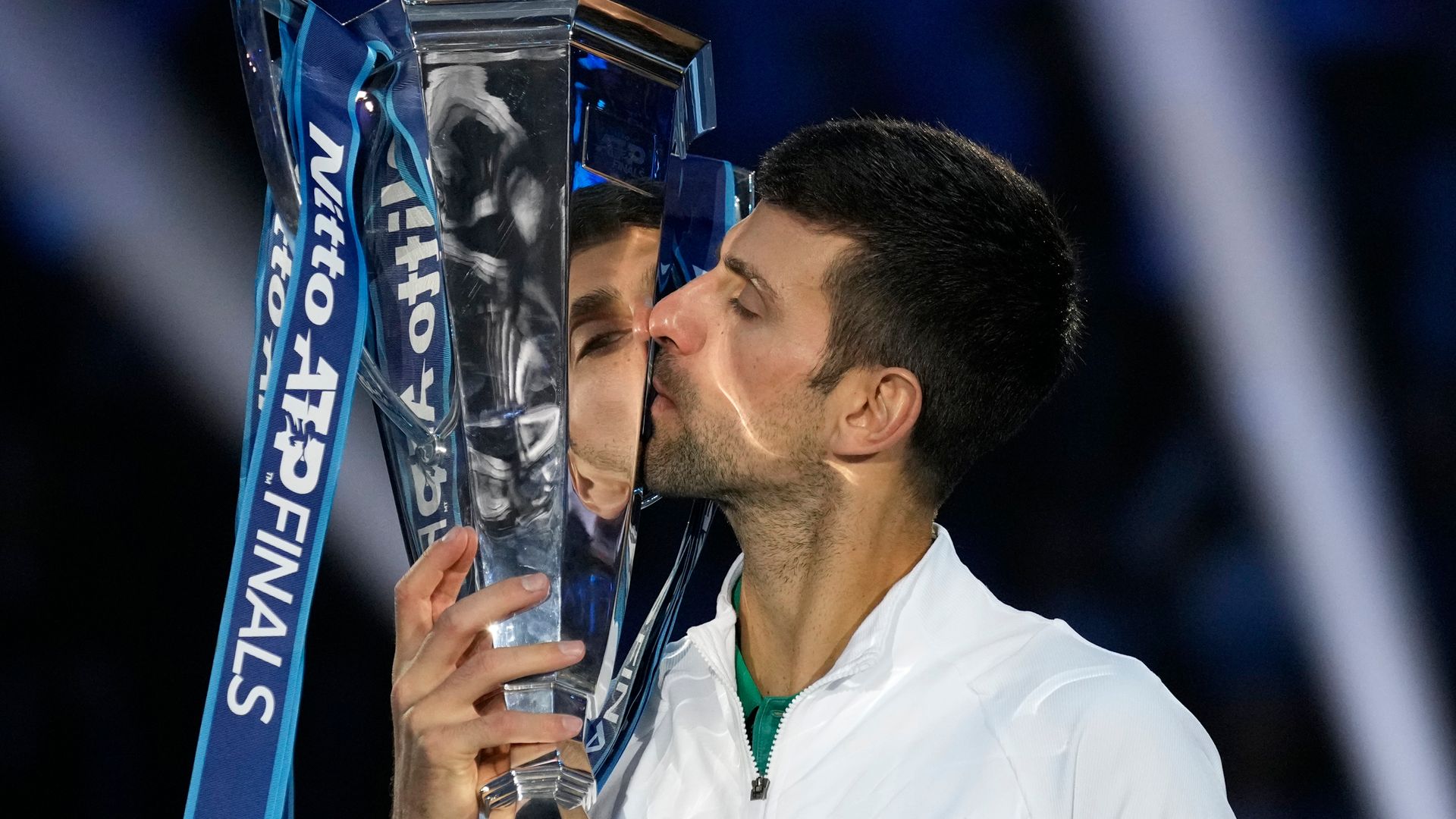 Defending champion Novak Djokovic has been placed in a group with home favourite Jannik Sinner for the ATP Finals in Turin.
The draw for the season-ending, eight-player finals was made Thursday and saw Djokovic pitted against Sinner, Stefanos Tsitsipas and Holger Rune in the Green Group for the round-robin stage.
Second-seeded Carlos Alcaraz headlines the Red Group, which also includes Daniil Medvedev, Andrey Rublev and Alexander Zverev.
ATP Finals singles draw
Green Group: Novak Djokovic (1), Jannik Sinner (4), Stefanos Tsitsipas (6), Holger Rune (8).
Red Group: Carlos Alcaraz (2), Daniil Medvedev (3), Andrey Rublev (5), Alexander Zverev (7).
The top two from each group advance to the semi-finals. Djokovic needs to win just one match to end the year as the world No 1 men's singles player.
The 24-time Grand Slam winner is bidding to win the event for a seventh time and has not lost a match since his defeat to Alcaraz in the Wimbledon final in July.
Djokovic currently shares the record of six victories with Roger Federer. Zverev has won the tournament twice, while Medvedev and Tsitsipas have one victory apiece.
The tournament starts on Sunday and the final is scheduled for November 19.