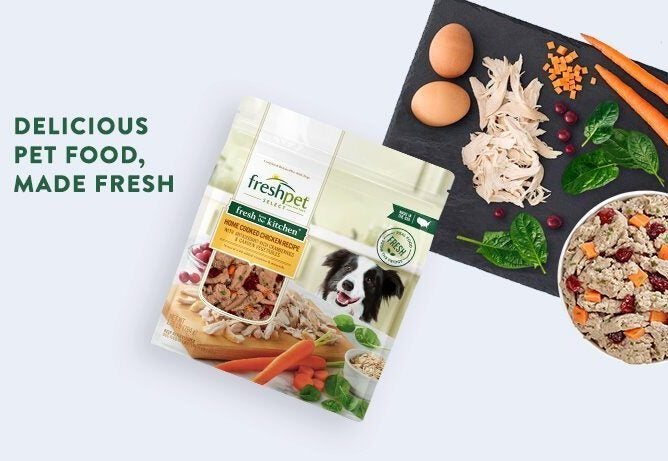 Freshpet has posted accelerated sales and volume growth, which CEO Billy Cyr said puts the US business "ahead of the pace required to deliver our 2027 goals".
Pet-food volumes per pound increased 23% in the third quarter, quickening from the second-quarter rate of 18% and almost twice the velocity of the 12% recorded in the final three months of 2022.
Discussing those results with analysts today (6 November), including a 9.6% rise in the price/mix component, Cyr said: "Our typical mix improvement provides added confidence that we can continue to deliver the mid-20s net sales growth CAGR needed to support our long-term algorithm, even without the benefit of pricing.
"Even more encouraging is the increasing rate of household penetration growth that we have seen."
New Jersey-based Freshpet is aiming for annual sales growth of 25% through to its 2027 horizon, when the cat- and dog-food maker hopes to achieve $1.8bn in net sales and an adjusted EBITDA margin of 18%.
Nasdaq-listed Freshpet is focused on the fresh and natural ingredients segment of pet food, sold into grocery retail in North America and Europe, the mass, club and natural-store channels, and also online.
Access the most comprehensive Company Profiles
on the market, powered by GlobalData. Save hours of research. Gain competitive edge.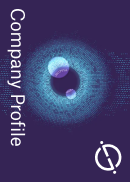 Company Profile – free
sample
Thank you!
Your download email will arrive shortly
We are confident about the
unique
quality of our Company Profiles. However, we want you to make the most
beneficial
decision for your business, so we offer a free sample that you can download by
submitting the below form
By GlobalData
Sales for the quarter to 30 September rose 32.6% to $200.6m and were up 28.4% year to date at $551.5m, prompting Freshpet to raise its guidance for the year from $750m to $755m.
Adjusted EBITDA climbed to $23.2m, from $3.5m in the third quarter last year. Over the nine months, it was $35.2m, compared to $1.3m. The annual target was lifted for that metric to $62m from $55m.
The third-quarter adjusted EBITDA margin came in at 11.6% versus 2.3%, while for the year so far, it increased to 6.4% from 0.3%.
"This growth was due to continued household penetration growth and even stronger growth in the number of heavy and super heavy users," Cyr explained, referring to those such customers as "hippos".
Cyr added: "Those hippos accounts for 88% of our volume today. The number of hippos in the Freshpet franchise grew 25% in the past year and their buying rate grew 6%, demonstrating the disproportional impact that these targeted consumers have on our growth."
Freshpet still posted net losses for both periods, albeit narrowing from a year earlier. The third-quarter loss was $7.3m, compared to $18.4m, while losses for the nine months were $48.9m versus $56.6m.
The CEO spoke at length with analysts on the demand, pricing and volume equation after two price increases in September and February, but seemingly ruled out any further rises at least through the first quarter of next year.
"There has been lots of discussion lately about the impact on household budgets and the influence on category volumes given higher category pricing and a wide variety of macroeconomic factors, such as the resumption of student loan payments, interest rates and inflation," Cyr said.
"Clearly, the results we presented today suggest that an increasing number of consumers are still willing to pay for high-quality pet foods and demand for those types of products is growing.
"When you contrast our performance with a wider CPG narrative about consumer trade down…it suggests that there is a bifurcation of the category with a high-end thriving and downward pressure on less differentiated brands."
Cyr added the demand for premium pet foods is characteristic of the so-called humanisation trend playing out in the category and a trend that shows no signs of slowing down.
CFO Todd Cunfer said Freshpet "will not be taking pricing, at least not in the first part of next year", noting the approach so far has been acting when it is "appropriate and very strategically, and very targeted".
Rather than across-the-board price increases, Freshpet has modified or changed the portfolio, or brought in new items at higher prices, he said.
Cyr explained some other measures the company is taking to address costs.
"We have built organisational capability over the last, call it year, that is really focused on increasing throughput, driving efficiencies in the manufacturing operation, driving efficiencies in the supply chain [and] much more competitive bidding on some of the key components that we buy.
"All of those elements will help us and could mitigate the need for further pricing. It doesn't mean we won't try to take some pricing at some point but the need for it won't be as great."