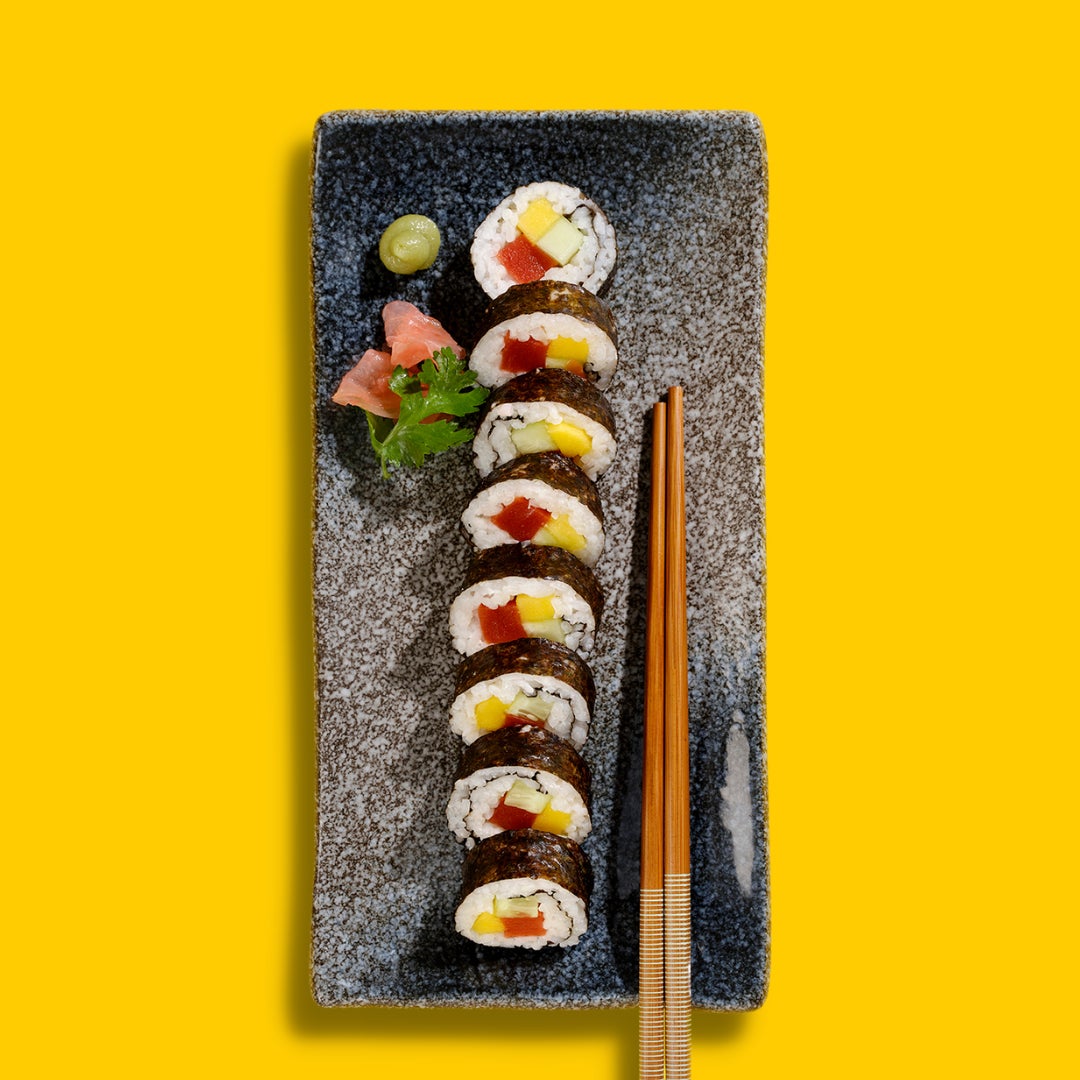 US-based Wicked Kitchen has acquired local plant-based seafood company Current Foods for an undisclosed sum.
The transaction provides Wicked Kitchen with foodservice capabilities in plant-based sushi-grade tuna and salmon.
The Austin, Texas-headquartered company has bought California-headquarterd Current Foods' assets including equipment, brand trademarks and global sales accounts.
Current Foods is an alternative protein startup that provides plant-based sushi – faux tuna and salmon – to foodservice and fine dining locations in the US and Europe, the latter via a co-manufacturer based near Barcelona, Spain.
Wicked Kitchen, which sells its plant-based products via major retailers in the US and the UK, is keen to have exposure to the sushi market.
A spokesperson told Just Food: "We believe [faux] seafood will continue to build demand as the environmental impact on sea life becomes more visible. I'm also excited to enter the sushi grade salmon and tuna market which is a sub-category that is our bullseye for our consumer and growing,"
Last September, Wicked Kitchen acquired Good Catch, a plant-based seafood CPG brand from Gathered Foods.
CEO Pete Speranza said: "Current Foods is a perfect match for Wicked as a global-impact brand with the same mission and complementary products."
"With this deal and the Good Catch acquisition, we're uniquely positioned as consumers continually learn about the environmental impact realities on sea life."
Speranza said the deal brings Wicked Kitchen new global opportunities, channels and consumers. "We're able to put the Current Foods brand in the best possible spot to thrive and as a versatile multi-category brand, Wicked Kitchen is the home to do that."
"There's only so much shelf space and we're all fighting for volume."
Wicked Kitchen's portfolio includes plant-based retail offerings in frozen, and ambient categories, such as entrees, frozen pizzas, ice creams, and other products.
Wicked Kitchen launched into the US foodservice channel last year via sport and entertainment arenas and in the UK this year via distributor Booker Wholesale.
After the Good Catch acquisition Wicked Kitchen announced that it received more funding.
The privately-owned business announced $20m in bridge funding, taking the total pot it has raised to date to $34m.
New investors included actor Woody Harrelson, venture-capital fund Ahimsa VC and Thailand-based food group Nutra Regenerative Protein.