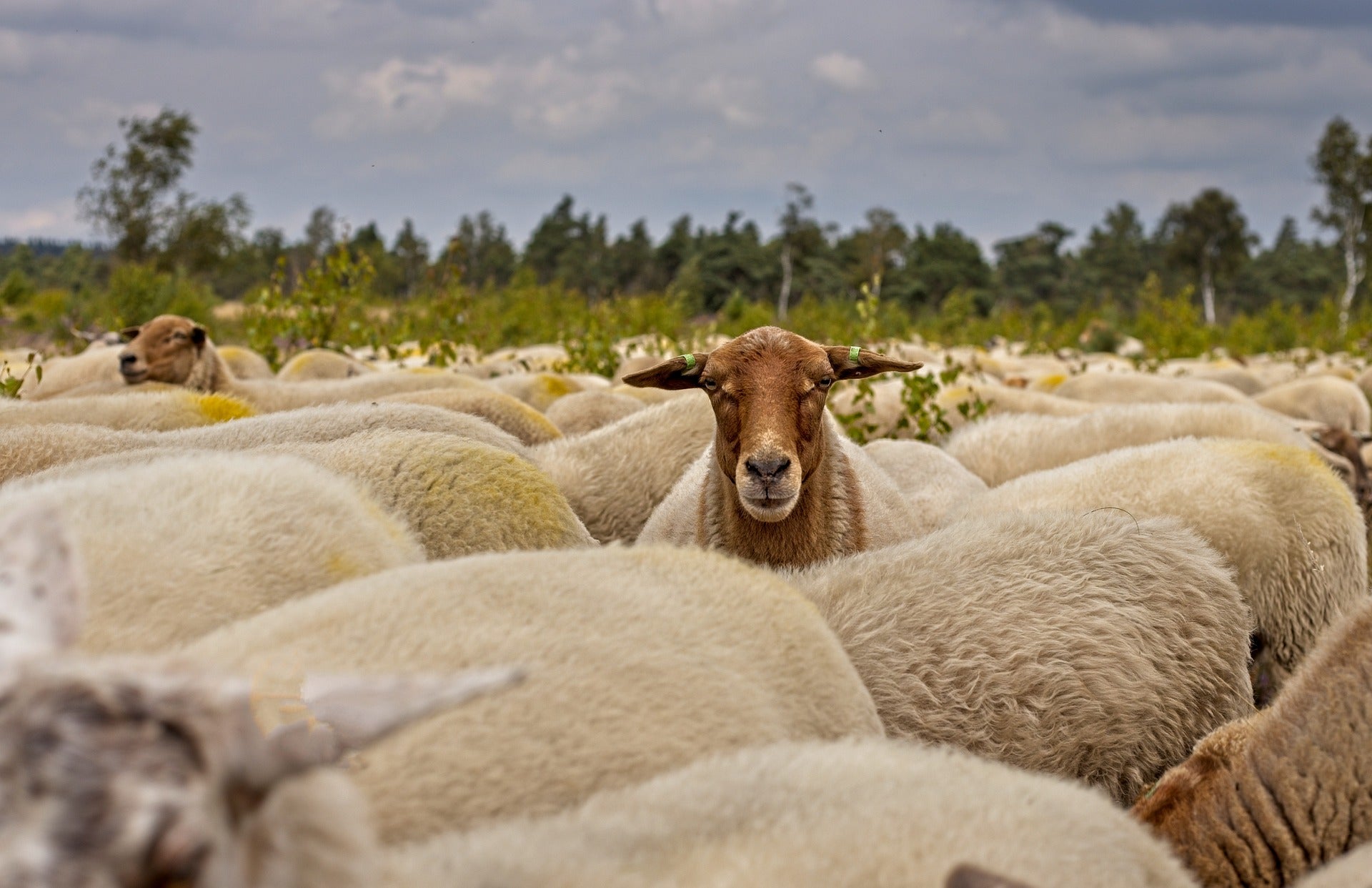 Beef and lamb imports to the UK will only initially be given "proportionate access" under the terms of the country's deal to join the Comprehensive and Progressive Agreement for Trans-Pacific Partnership (CPTPP).
Inbound shipments of pork, chicken, sugar and eggs will also be protected, with quotas to rise in stages as part of joining the CPTPP trade compact.
The UK government has faced criticism from the country's farming industry over its recent standalone deals with Australia and New Zealand. The National Farmers' Union has made plain its displeasure at those agreements' terms on imports of foods including beef and sheep meat.
Announced by the UK government today (31 March) following two years of negotiations with the 11-member bloc, the CPTPP deal also ensures the UK's food and health standards will be maintained, London insisted.
"CPTPP will not compromise our high animal and plant health, food safety or animal welfare standards," according to a statement from the Department for International Trade (DTI). "All food and drink products imported into the UK will continue to have to comply with our import requirements. Nothing in CPTPP restricts the UK's sovereign right to set our own animal welfare and antimicrobial resistance policies."
The UK government described the CPTPP as the "biggest trade deal since Brexit" and comes on the back of separate agreements struck with Australia and New Zealand in 2021. It gives UK exporters access to a trade bloc housing some 500 million people.
"Being part of CPTPP will support jobs and economic growth across the country, with every nation and region expected to benefit," the UK government suggested in a separate statement. "More than 99% of UK goods exports to CPTPP countries will now be eligible for zero tariffs, including key UK exports such as cheese, cars, chocolate, machinery, gin and whisky."
In the case of whisky, for instance, tariffs will be "eliminated" on UK exports to Malaysia from around 80% to zero "within" ten years.
"Vulnerable" agriculture
The statement on the UK's food-safety standards was applauded by Minette Batters, president of industry representative the NFU, while safeguards for the country's "vulnerable" agricultural sectors were also welcomed.
"I am pleased that our government continues to maintain its commitment to our food-safety standards. It is an absolute red line for us that food produced using practices that are illegal here – for instance, the use of hormones in beef and pork production and chemical washes for carcasses – should not be allowed on our market," Batters said.
The CPTPP includes Australia, Brunei, Canada, Chile, Japan, Malaysia, Mexico, New Zealand, Peru, Singapore and Vietnam, with China queuing up to join. The combined gross domestic product of the bloc and the UK was put at £11trn (US$13.61trn) for 2021.
"In line with our agreement on signing the Australia and New Zealand deals, we have not provided those members with any further market access on sensitive agricultural products such as beef and sheep meat as part of CPTPP," the DTI said.
For other bloc countries, "increased access to the UK market for sensitive agricultural produce will be staged over a significant period of time, giving producers in sensitive sectors time to adjust to any new trade flows", it added.
"We have also agreed permanent annual limits on the volume of the most sensitive agricultural goods that can be exported to the UK at a reduced, or zero tariff from major producing countries," including "permanent limits" on tariff-free beef, pork, chicken, sugar and milled rice.
For example on beef, with respect to tariff rate quotas (TRQ) applying to Brunei, Canada, Chile, Malaysia, Mexico and Peru: "Parties will share a single duty-free TRQ whose volume will increase incrementally over ten years, capped at a permanent quota of 13,000 tonnes from year ten," the DTI said.
Batters added: "Compared to the deals struck with Australia and New Zealand, I am pleased to see that the Prime Minister has stuck to his word and the government has negotiated a far more considered and balanced outcome, particularly with respect to managing market access in our most vulnerable sectors."
"Economic benefits"
Meanwhile, for foods not covered by product-specific restrictions, a "general transitional safeguard mechanism will provide a temporary safety net for industry if they face serious injury, or threat of serious injury, from increased imports as a result of the agreement", the DTI explained.
UK Prime Minister Rishi Sunak said: "Joining the CPTPP trade bloc puts the UK at the centre of a dynamic and growing group of Pacific economies, as the first new nation and first European country to join.
"We are at our heart an open and free-trading nation, and this deal demonstrates the real economic benefits of our post-Brexit freedoms."
The UK and the bloc members now need to legally sign off on the trade agreement this year, with no specific date provided.
A section in the DTI statement was given over to TRQs secured with various CPTPP bloc countries for UK exports such as dairy, with Canada, Japan and Mexico.
As an example, for Canada, the DTI said: "Access to Canada's CPTPP tariff schedule (beef exports will be subject to a TRQ under CPTPP), with benefits beyond the existing bilateral FTA with Canada including dairy, poultry and eggs.
"Additional opportunities to sell dairy products, including cheese, butter, cream, and milk powder, as well as poultry and eggs. The cheese quota provides an extra 16,500 tonnes of shared tariff-free access."
And for chocolate and other confectionery shipped to Malaysia, as another example, UK exporters will benefit from zero tariffs compared to the current 10-15%.
Dominic Goudie, the head of international trade at the UK's Food and Drink Federation, said: "We hope that analysis of the terms will identify specific import and export opportunities that will boost UK food manufacturing and enhance the resilience of our industry's supply chains.
"Given our unique footprint in every nation and region, we look forward to working with the UK and devolved governments to ensure this agreement delivers benefits for communities across the UK."