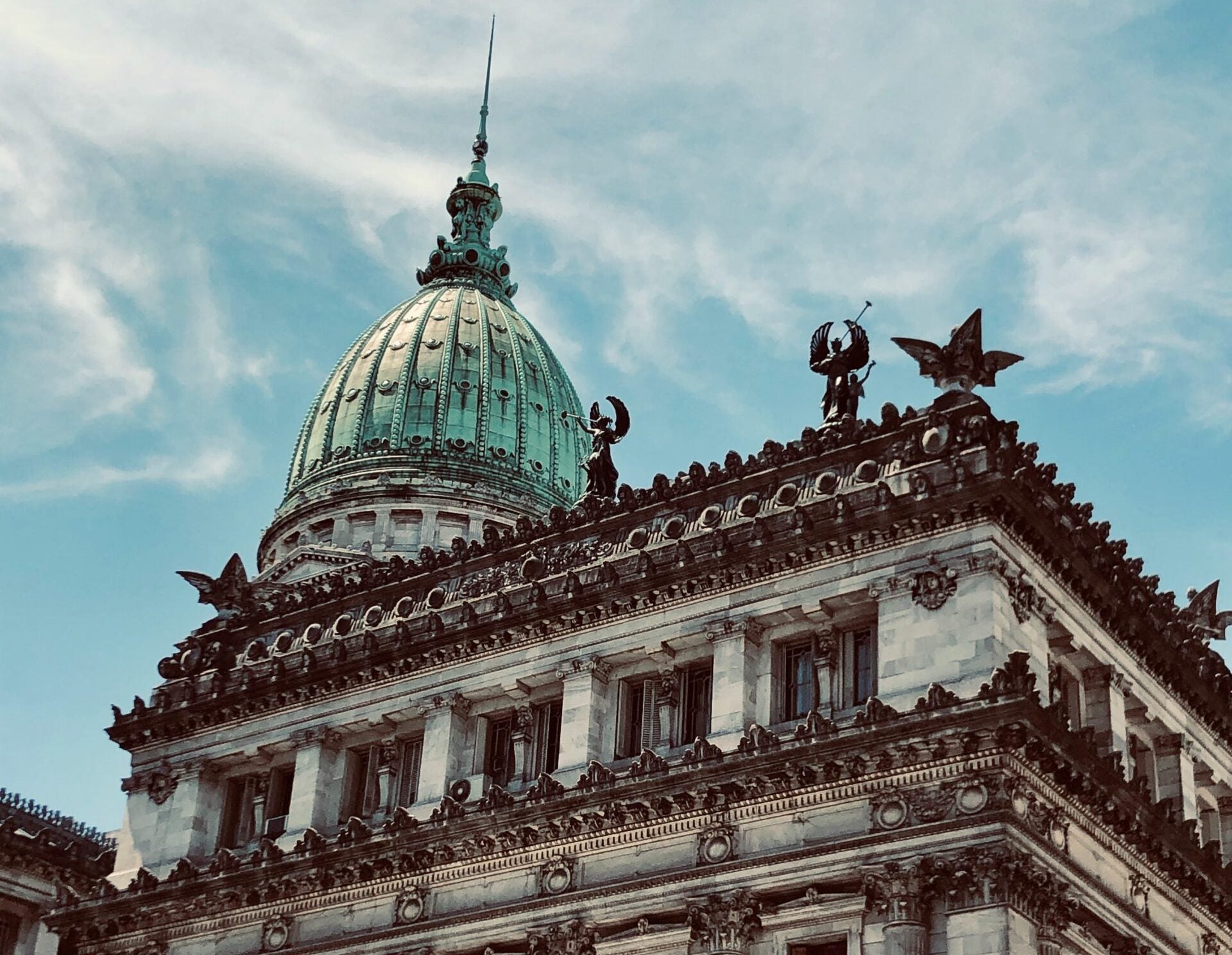 Eye-watering levels of inflation in Argentina are being led by rising food prices.
Official figures from the government's statistics agency – the Institute Nacional de Estadistica y Censos – revealed annual inflation hit 102.5% in February, meaning the price of many consumer goods has more than doubled since February 2022.
It is the first time it has passed 100% since the days of hyperinflation in the early 1990s.
February is the 13th month in a row Argentina has reported a monthly inflation rate above 4%, a figure generally considered the threshold for healthy economies.
The country's consumer price index rose by 6.6% between January and February and by 13.1% in the first two months of the year combined, according to the figures.
The food and non-alcoholic drink sector saw the most dramatic recent increase, with prices growing by 9.8% in February compared to January. Argentinian media outlets said that this increase could partly be due to a sharp hike in the price of meat, which rose by almost 20% in the space of a month. Factors influencing this hike include a prolonged heatwave and a drought which impacted livestock and crops.
The price of buttock, shoulder, rump steak, and minced meat jumped over 30% in the Greater Buenos Aires region, according to one report, despite the country's Ministerio de Economia introducing a price control programme aimed at reducing the price of popular beef cuts.
Media outlets have partly blamed political in-fighting and instability for the country's economic woes.
UK broadcaster the BBC pointed out that last summer, three economy ministers succeeded one another in the space of four weeks while President Alberto Fernández is said to be at odds with his deputy, Cristina Fernández de Kirchner, over how to tackle Argentina's economic problems.
In December, the International Monetary Fund (IMF) approved another US$6bn bailout for Argentina, the latest payout in a series that could total $44bn.
The country's government has previously tried to halt price rises by capping the prices of food and other products.
In November, in a deal dubbed precios justos or 'fair prices', it ordered manufacturers and retailers to temporarily freeze the price of 1,700 goods including food, drinks, and personal-hygiene products.