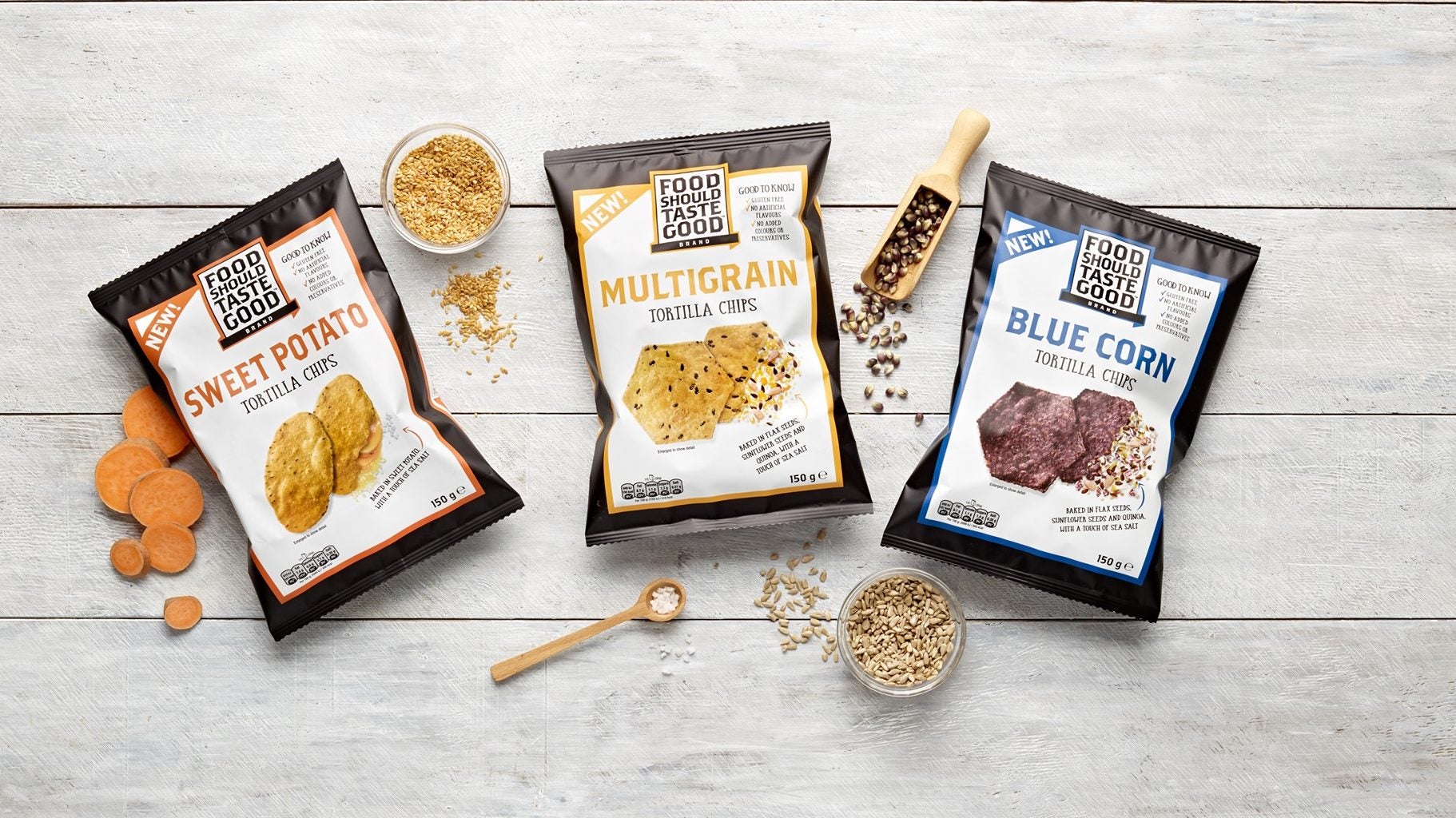 Real Food From the Ground Up has acquired natural tortilla snacks business Food Should Taste Good from US-based General Mills.
Boonton, New Jersey-based Real Food From the Ground Up confirmed to Just Food the company had acquired Food Should Taste Good from the US food giant, which acquired the non-GMO snacks firm in 2012. However, it declined to comment further on the transaction.
The company also carries non-GMO credentials, producing plant-based snacks such as tortilla chips, crackers and pretzels incorporating cauliflower, butternut squash and purple carrot.
Food Should Taste Good was founded in 2006 by Peter Lescoe. Based in Minneapolis, Minnesota, the company manufactures tortilla chips made from corn, multi-grains and black beans in a variety of flavours.
Tortilla chips are the second-largest savoury snacks category in North America within the processed snacks sub-segment after so-called extruded snacks, according to London-based GlobalData plc.
In the data compiled by Just Food's parent company, processed snacks include tortilla chips, corn crisps, pork rinds and extruded snacks.
Tortilla chip sales in North America were valued at US$9bn in 2021. Extruded snacks amounted to $10.5bn, well ahead of $1.7bn in sales of corn crisps and $828m in pork rinds.
The market for processed snacks in the region was estimated to reach almost $24bn in 2022.
Chelcy Walker, a spokesperson for General Mills, said the disposal of Food Should Taste Good is part of the business' Accelerate strategy, emphasising no jobs would be affected by the disposal.
The project was launched almost two years ago in February 2021 and was geared toward accelerating General Mills' organic growth centered on categories such as ice cream, Mexican foods, breakfast cereal, pet food and snack bars.
Walker said in a brief statement that the Old El Paso brand owner completed the divestiture of Food Should Taste Good on 3 January.
She added: "Consistent with our Accelerate strategy, General Mills is reshaping its portfolio. This sale is to the right buyer with clear expertise in the tortilla chip business. There will be no job loss as part of this divestiture, and no employees will be transitioning to the buyer."
See Just Food's analysis: A chill, not a freeze: the impact of inflation on indulgent snacks