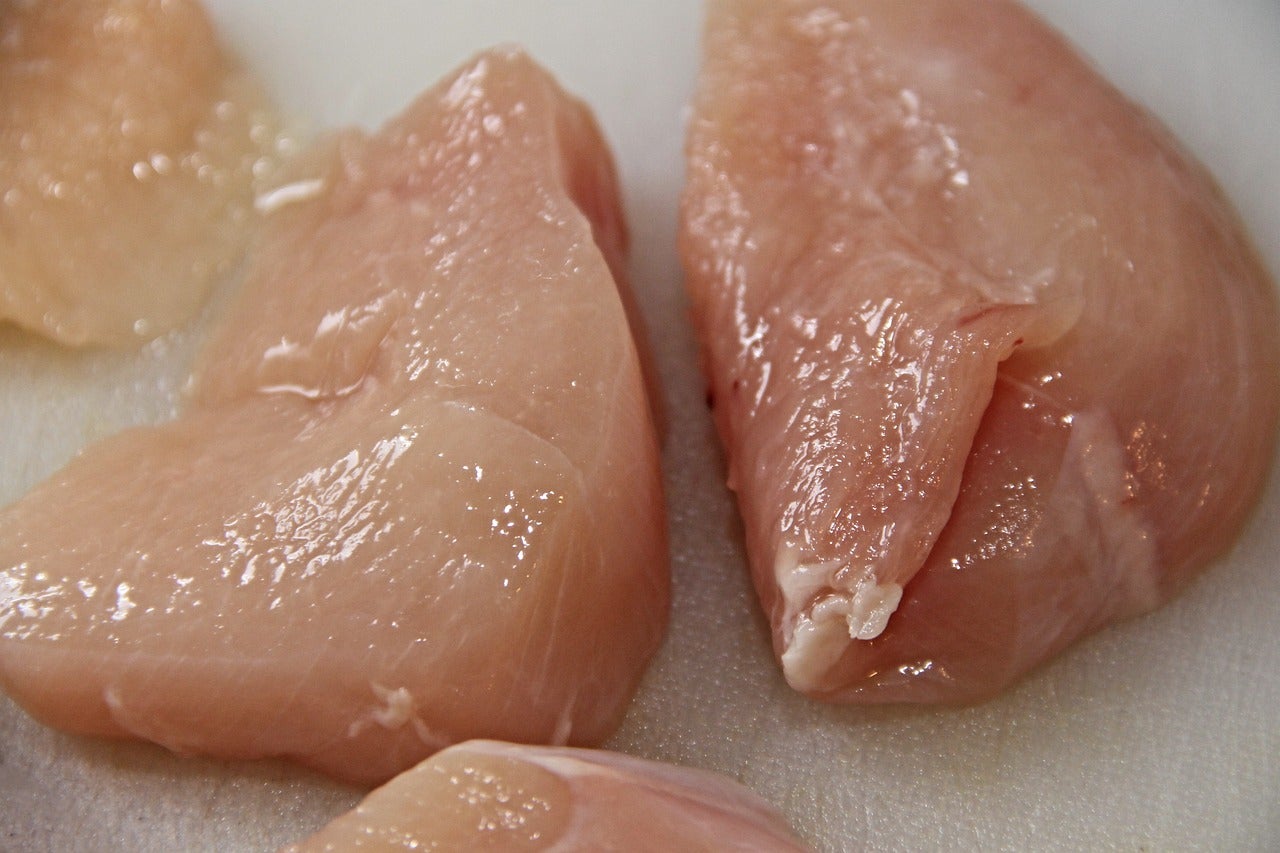 2 Sisters Food Group plans to close a poultry processing site in Wales as it grapples with the "continuing challenges facing the food manufacturing sector".
The UK's largest poultry supplier said it will enter consultations with the 730 employees at the Llangefni factory in Anglesey, Gwynedd, and the workers' union to "explore the full range of options before making any final decisions about the closure of the site".
2 Sisters, owned by millionaire businessman Ranjit Singh Boparan, said in a statement following an evaluation of its operations: "Regrettably, the review shows our Llangefni factory is not sustainable. It is old, one of our smallest sites and lacking space to be efficient.
"The cost to produce here is higher, and it would require significant investment to bring it up to the standards of our other factories. Our products can be made more efficiently elsewhere across our estate."
Processing around 365,000 chickens a week, the Llangefni facility supplies B2B customers and not retailers, the company said, adding the factory was acquired in 2013 from meat firm Vion Food Group as the Netherlands-headquartered business exited the UK.
In 2 Sisters' latest accounts, filed in July last year with London-based Companies House, the group made an after-tax loss of GBP74.9m (US$92.7m today) in the 12 months to 31 July 2021, compared to a GBP25.9m loss a year earlier. The company said it incurred GBP12.8m in exceptional costs.
Turnover was up 10.3% at GBP1.4bn.
In July a year earlier, 2 Sisters outlined plans to solely focus on poultry. Before Christmas, the company revealed it was in talks with a potential buyer for its bakery businesses Holland's Pies and Portumna pastries, adding to a list of other disposals in recent years.
Boparan has been vocal over the challenges facing the UK food manufacturing sector, from security risks and extra costs associated with rising CO2 prices to "rampant inflation" and potential food shortages linked with Covid-19-related labour issues.
Food job losses mount
With respect to the Llangefni facility, 2 Sisters said "redeployment opportunities" will be explored with the affected workers.
It added: "Clearly, this will be extremely disappointing news for our Llangefni colleagues, and it is no reflection of their continuing hard work and commitment. However, we have a duty to remain competitive and protect our wider business on which many thousands of people depend."
The Unite workers' union said the 2 Sisters' job losses would be a "blow" for the local economy and will press for a reversal of the plans.
Peter Hughes, Unite's regional secretary for Wales, said: "The company has dropped this bombshell on its workforce without consultation and without any notice whatsoever. To say that our members are outraged at the way they have been treated is an understatement.
"Unite will fight to reverse this decision. Urgent talks are scheduled for tomorrow and 2 Sisters have big questions to answer. Every possibility of reversing this decision will be explored by the union. We intend to force the company to reconsider and we will demand that the Welsh Government joins the campaign to save the plant."
While not unique to the UK's food manufacturing sector, job-loss risks and redundancies are stacking up in the country.
Private-label supplier Bakkavor said last week it was going ahead with two factory closures, putting 900 workers' livelihoods on the line.
Premier Foods announced it was shutting its Knighton Foods plant, with 300 positions at stake.
Also in January, fruit business Orchard House Foods called in administrators, impacting 600 staff.
In November, meat firm Pilgrim's Pride revealed 220 jobs would go as it planned to shutter a UK site