Harry Kane is approaching the final year of his contract at Tottenham and a critical stage when it comes to his future. Here, Sky Sports News explains the situation from all angles…
Kane was the subject of a £100m bid from Manchester City two summers ago, but Spurs resisted Kane's attempts to leave the club and kept hold of their star striker.
But after another 18 months, Spurs find themselves in a familiar situation. Still, they haven't won a trophy and finishing in the top four again looks like an uphill battle with the future of head coach Antonio Conte far from certain.
Sky Sports News' Melissa Reddy reports that Harry Kane is one of a number of strikers that Manchester United are considering moving for in the summer.

To complicate matters further for the north London club, Manchester United are looking for a striker this summer and have long admired Kane, adding fuel to the fire regarding speculation about his future.
Here, Sky Sports News reporters Melissa Reddy and Paul Gilmour take a look at Kane's future from 360 degrees…
Harry Kane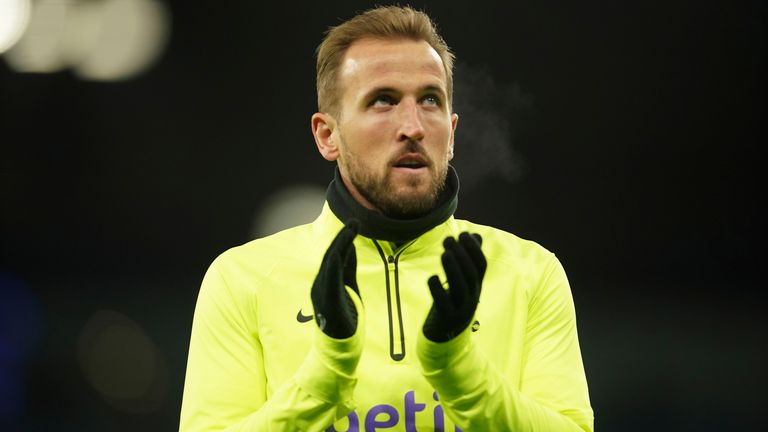 Sky Sports News reporter Paul Gilmour:
This is a crucial period for Kane's Tottenham future. He'll have one year remaining on his contract this summer and, with no sign of an agreement, it will give Daniel Levy a decision to make. Cash in or risk losing the England captain for free in 2024.
Kane loves Tottenham and he'll certainly listen when it comes to the planned contract talks later this year, but he also wants to win trophies. His unrest when Manchester City came calling was from a perceived lack of ambition at the club and when Antonio Conte arrived Spurs were convinced this would help settle things.
Soon Kane wasn't alone as Conte vocally advocated the need to improve the squad. Following the Norwich game on the final day of last season, when they qualified for the Champions League, captain Hugo Lloris also weighed in, telling Sky Sports News the club must show ambition to build on the progress.
Suddenly, they were being urged to act from multiple sides, including the fanbase, and it played a part in Levy finding a cash injection to help the team sign the likes of Richarlison.
Champions League knockout football awaits but the top-four bid is faltering as rivals Arsenal move clear in the title race. Spurs, though, are just three points shy of their tally at this stage last season.
There is uncertainty over Conte's future and no movement yet on the Kane contract situation but in the meantime, he's committed to scoring goals and continuing to help his team.
A lot can happen in six months and if further investment is found it could make things interesting. Either way, it's certain to be an eventful few months for one of the most lethal strikers in Europe.
Tottenham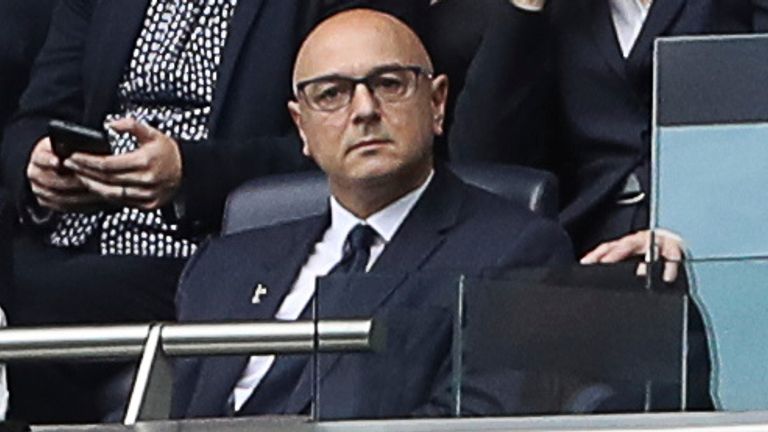 Sky Sports News reporter Paul Gilmour:
Spurs are naturally keen to keep hold of their soon-to-be record goalscorer, but they'll have to convince him to sign that new deal when talks recommence.
Levy was in a strong position when Manchester City came calling but from a business perspective that power is shifting towards Kane with every passing transfer window.
Tottenham would still insist on big money if it comes to cashing in this summer and would no doubt prefer him to move abroad if selling becomes a last resort. Bayern Munich and Real Madrid have shown interest.
Manchester United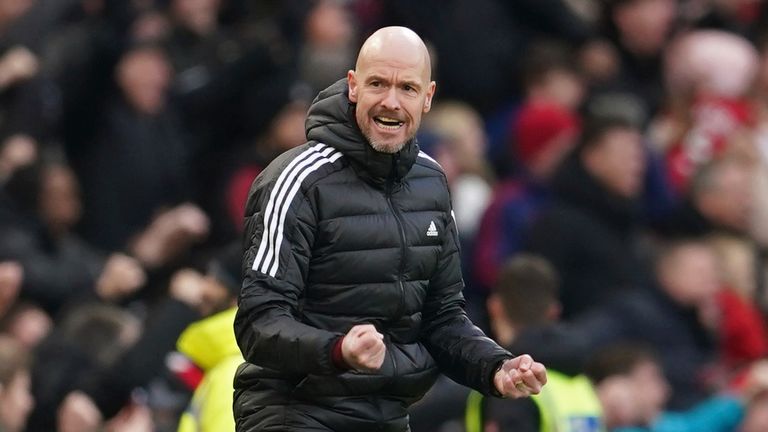 Sky Sports News senior reporter Melissa Reddy:
Harry Kane has long been of interest to Manchester United and a striker is the club's priority position to address this summer. His contract situation at Spurs – he'll only have a year left at the end of the season – aligned with his goalscoring record means he's an avenue worth exploring.
If you look at United's transfer business, you'll see a dual policy at play of bringing in pedigreed, experienced players – think Raphael Varane, Casmeiro, Christian Eriksen – alongside gifted younger players with high ceilings like Antony and Jadon Sancho. They are trying to balance being hugely competitive right now and in the long-term.
There's obvious reasons for the Kane attraction – not least rekindling the offensive chemistry between him and Eriksen – but my understanding is that ideally, United would like a younger, dynamic profile there as first prize like Napoli's Victor Osimehn.
They've looked at Benjamin Sesko and Mohamed Kudus and there's also a feeling that Kane is trying to get the best possible contract offer on the table from Spurs.
Tottenham would still want in the region of £100m for him. There's other factors at play: if Conte leaves this summer and Mauricio Pochettino returns, would Kane really give up that reunion?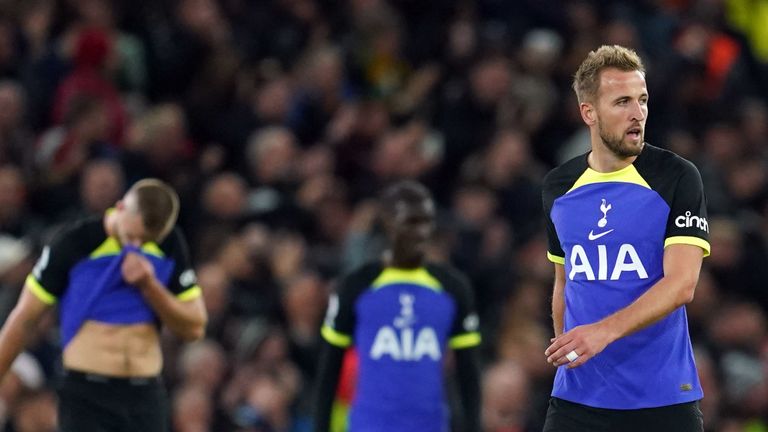 Sky Sports News reporter Paul Gilmour:
It's thought a key priority for Manchester United this summer is to sign a No 9 and Kane is among those options. Before Manchester City bid for Kane, United and Chelsea were the other two clubs to show strong interest.
Negotiations between United and Tottenham historically have not been straightforward, but should they push for Kane as a key target those talks would certainly be intense.
There is another school of thought that United could opt for a younger striker but Kane would guarantee instant goals and would be fuelled by his motivation to break Alan Shearer's Premier League scoring record.