Andy Murray wants to see changes to next year's Australian Open schedule to avoid late-night finishes, while Novak Djokovic says the issue needs to be "addressed".
The sun was almost coming up when Murray left the scene of the longest match of his career, a five-hour, 45-minute epic that saw him fight back from two sets and a break down to finally clinch victory at 4.05am against Thanasi Kokkinakis on Friday.
It was the third latest finish to a tennis match ever recorded and the second latest at the Australian Open after the famous clash between Lleyton Hewitt and Marcos Baghdatis in 2008, which concluded at 4.34am.
It was barely eight hours later when the man with the metal hip was seen walking gingerly along the corridors, accepting congratulations along the way.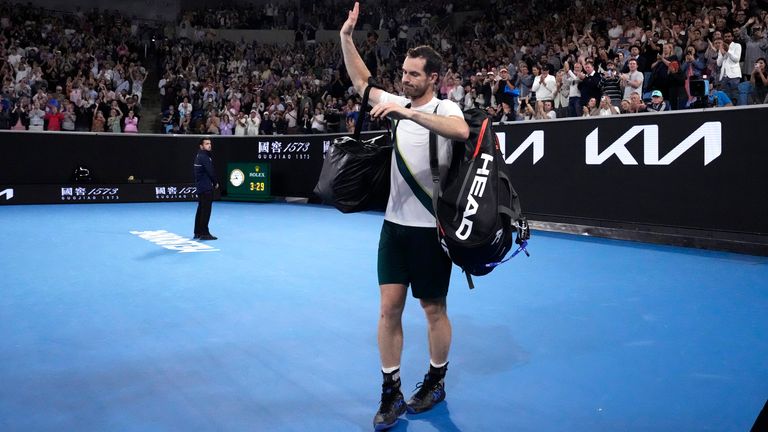 Coupled with his similarly epic victory over Matteo Berrettini and three hours and 29 minutes in defeat to Roberto Bautista Agut on Saturday, Murray spent over 14 hours on court – longer than it has taken some players to win a Grand Slam title.
Murray expressed his unhappiness at having to play at such a late hour, saying: "It's a joke, it's a joke. You know it as well. It's disrespectful to you, disrespectful to the ball children, disrespectful to the players and we are not allowed to go to the toilet. Ridiculous!"
He will hope to see changes to the schedule at Melbourne Park next year to reduce the chances of players competing into the early hours.
The Scot's travails have focused attention on the issue, which is far from a new problem in tennis.
Murray suggested having only two matches in the day session to reduce the chance of it over-running and beginning the night session earlier as relatively minor changes that could help.
Collective action is not one of tennis' strong points and, if Novak Djokovic's Professional Tennis Players Association is to make an impact on the sport, this is the sort of thing it could start with.
Having been largely anonymous since its launch at the US Open in 2020, the PTPA has stepped up its profile at Melbourne Park, naming a committee of eight players.
Djokovic, who is among the eight, said of late-night scheduling: "It comes down to what the TV broadcasters want to have. That's the ultimate decision-maker.
"I would agree with his (Murray's) points. For the crowd, it's entertaining, it's exciting, to have matches at midnight, 1, 2, 3am. For us, it's really gruelling.
"Even if you go through and win, prevail in these kind of matches, you still have to come back. You have your sleeping cycle, rhythm disrupted completely, not enough time really to recover for another five-setter.
"Something needs to be addressed I guess in terms of the schedule after what we've seen this year."
While some in tennis have called for change, the prevailing attitude appears to be one of acceptance and even celebration.
"That's the nature of it," said Stefanos Tsitsipas. "You have to deal with it. It started at a reasonable time, I would say. Kokkinakis made it long. Murray made it long, too.
"I think tennis likes these kind of matches. There's a great story behind this match, and it's going to be remembered. I do remember very vividly the match that Baghdatis played with Hewitt."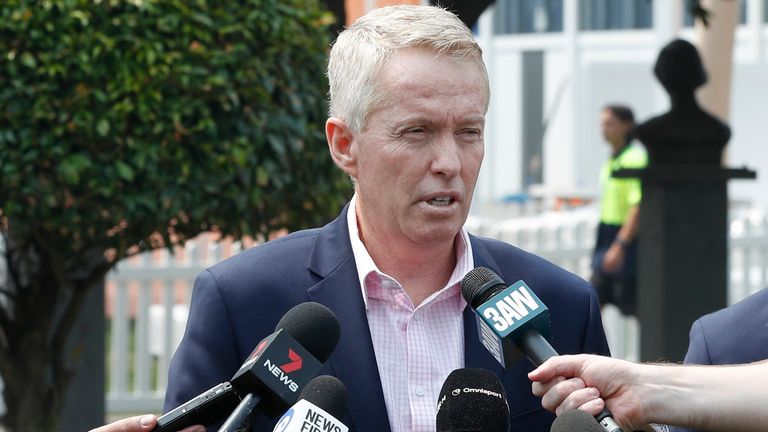 There appears no likelihood of anything changing, though, with tournament director Craig Tiley telling Channel Nine: "At this point there is no need to alter the schedule.
"It was an epic match and, when you schedule a match like that just before 10 in the evening, you're not expecting it to go close to six hours.
"There is always one, and it is hard to schedule the entire event around the potential that happens one time. If you just put on one match at night and there's an injury, you don't have anything for fans or broadcasters."