Juventus have been deducted 15 Serie A points for alleged financial irregularities and false accounting, while Tottenham's transfer chief Fabio Paratici has been handed a 30-month ban from Italian football for his involvement.
The two-and-a-half-year ban for Juve's former sporting director Paratici, who is now managing director of football at Spurs, includes a request for an extension to cover UEFA and FIFA activities.
Sky Sports News has contacted Tottenham for comment in relation to the sanction handed out against Paratici – there is no suggestion he has done any wrongdoing while at Spurs.
The Italian national football federation's (FIGC) decision means Juventus will plunge from third to 10th place in the Serie A table, outside the spots for European competition.
Juve indicated on Friday night that they are waiting for the written reasons behind the sanctions but will launch an appeal.
The court also ruled that former Juventus chairman Andrea Agnelli is to be banned from holding office in Italian football for 24 months.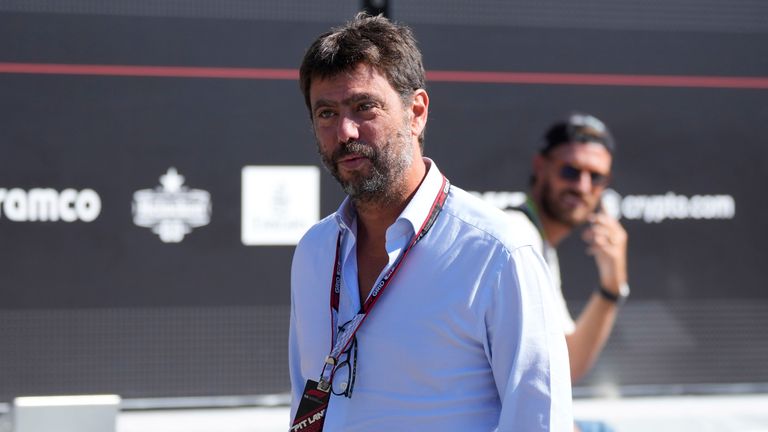 Former vice-president Pavel Nedved has been given an eight-month ban, while former chief executive Maurizio Arrivabene has also been hit with a ban.
Juventus have denied wrongdoing and said their accounting was in line with industry standards.
Prosecutors had previously recommended a nine-point deduction over the scandal, in which the club were alleged to have falsely inflated the value of players and misrepresented losses.
The officials involved – including Paratici – also intend to appeal the decision to CONI (Italian Olympic Committee).
CONI has the power to decide whether the decision is correct or not correct, and cannot reduce or change any of the sanctions.
The rulings come after the entire Juve board, including Agnelli, resigned in November.
The collective resignation came after Juve's financial statements underwent scrutiny by prosecutors and Italian market regulator Consob last year for alleged false accounting and market manipulation.
Furthermore, Juve published an annual loss of £220m for last season – a record-breaking fee in the history of the club.
Juve's next league game is at home to Atalanta on Sunday.