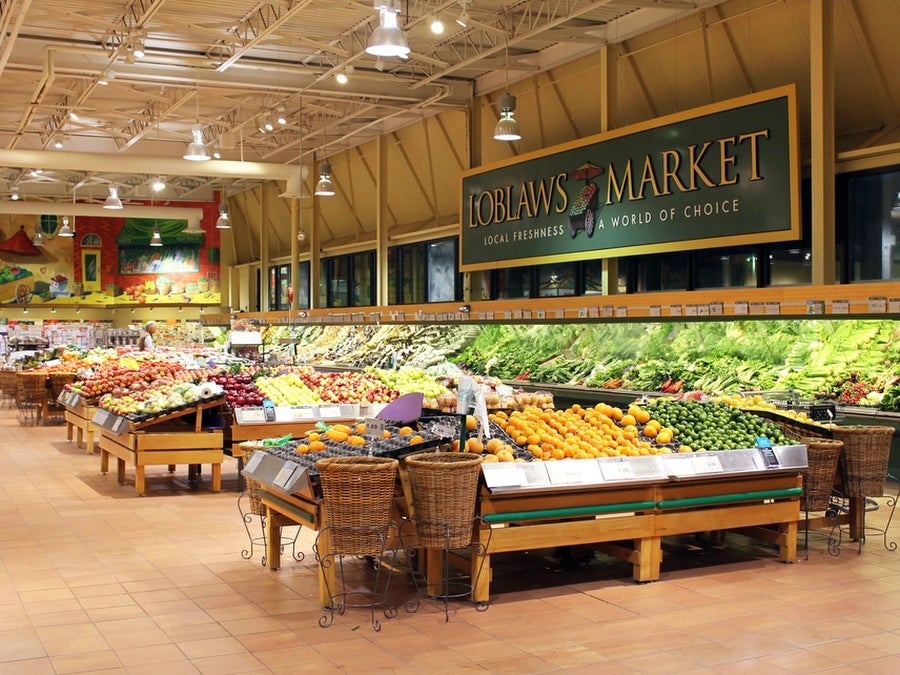 Canada's food inflation rose at a "slightly slower" rate in December and the country's overall consumer price index saw the slowest rise since February 2022, data suggests.
Grocery prices were up 11% year on year, compared to 11.4% in November, figures from the country's national statistical office show.
The country's overall inflation rate rose by 6.3%, according to Statistics Canada. It followed a consumer price index 6.8% year-on-year rise in November.
It comes as forecasters expect Canada's central bank to raise its key interest rate, raised to 3.75% in October, next week – the bank's inflation target is 2%. But some speculate December's positive figures could mean the end of such hikes is near.
But not all grocery categories saw the same effects – bakery products for example still rose by 13.5% and preserved fruit and fruit preparations were up 7.2%. In drinks, non-alcoholic beverages grew by 16.6% and coffee and tea were up 13.2%.
Food and energy remained key contributors to December's inflation rates. Excluding these two categories, prices only rose 5.3% year on year.
Slowing food price growth was offset by increasing inflation across the fresh vegetable category, which rose 13.6% in December compared to 11.2% in November. Particularly hit were tomatoes, which rose 21.9% due in part to "unfavourable weather in growing regions".
Statistics Canada explained: "The headline CPI grew at a slower pace largely due to slower growth in prices for gasoline. Additional deceleration came from homeowners' replacement cost, fuel oil and other owned accommodation expenses, as well as from various durable goods.
"Slower price growth was offset by increases in mortgage interest cost, clothing and footwear and personal care supplies and equipment."
Last year the Competition Bureau Canada launched a study into grocery retail competition and the rising cost of products.
"Grocery prices are increasing quickly, so we are going to study how governments can take action to improve competition in the sector," the anti-trust body said at the time. "More competition means lower prices, more choices, and better convenience for consumers."
In October Canadian retail giant Loblaw announced it was freezing prices of more than 1,500 own-label food and beverage products until the end of January to help consumers afford basic items.
Persistent UK grocery inflation damps optimism over peak in headline rate