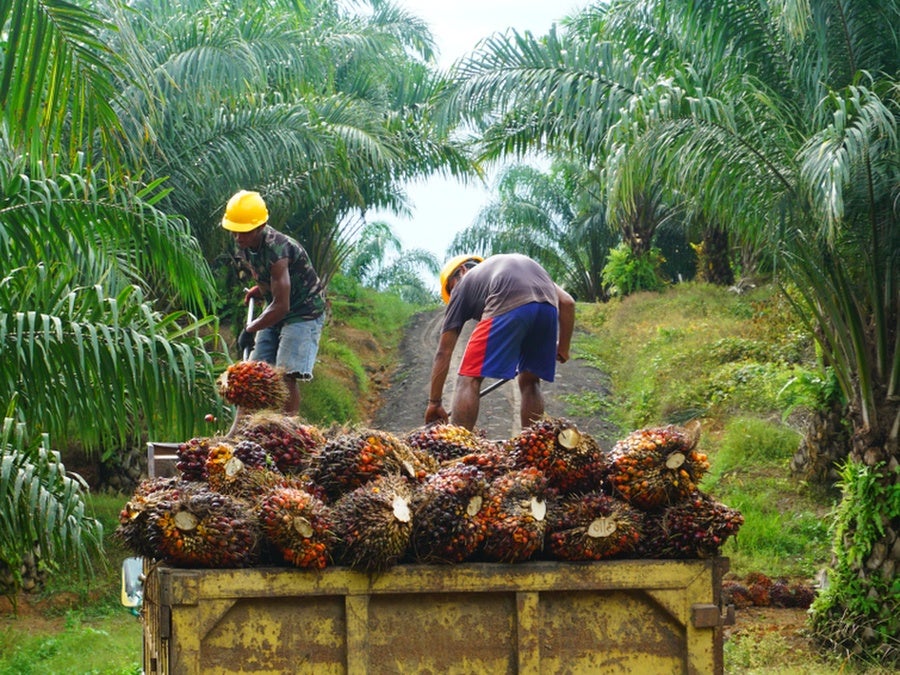 Global supplies of palm oil are set to be squeezed as Indonesia has announced it will restrict exports to boost domestic use.
The so-called B35 mandate will be implemented from next month (1 February).
It means Indonesia will increase its use of palm oil in fuel blends from 30% to 35%, a move that is expected to increase palm oil use for fuel to 12.5m tonnes.
Indonesia produces more than 50% of global palm oil supplies, making it the world's largest producer and exporter.
The south-east Asian country now has the highest mandate in the world for palm oil-based fuel.
Its previous B30 program was implemented in 2020 and stipulated that diesel sold in the country must contain 30% palm-based fatty acid methyl ester – the alternative biofuel produced from palm oil. B35 was due to come into force on 1 January but Indonesia's ministry of energy and mineral resources announced it would be pushed back in December.
The country's decision to hold back further international exports in order to boost domestic biofuel production has caused analysts concern.
Oscar Tjakra, a senior food and agribusiness analyst at Rabobank, said: "The implementation of [the] B35 mandate in Indonesia in 2023 definitely changes [the] global palm oil supply and demand situation in 2023. I'm now expecting global palm oil SND will be in a slight deficit."
Indonesia banned exports of edible oils in April last year to protect domestic supply following Russia's invasion of Ukraine. Global edible oil supplies were impacted by the invasion as Russia cut off shipments of sunflower oil from Ukraine, the world's largest supplier of that type of oil.
It reinstated trade in May despite the domestic price of bulk cooking oil still being above what the government had aimed for. To reduce domestic prices, the country's government has imposed a "domestic market obligation" to keep ten million litres of cooking oil within Indonesia.