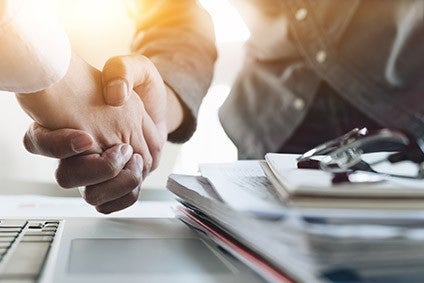 Italy's Newlat has entered a co-packing agreement with Unilever after buying a baking products business in France from Dr. Oetker.
Newlat has purchased France-based EM Foods from privately-owned Dr. Oetker in a deal that includes a manufacturing plant in Ludres in the north-east of the country. The Germany-based company originally acquired the facility, along with the Alsa baking brand, from Unilever in 2018.
A spokesperson for Dr. Oetker confirmed the German firm will retain the Alsa brand, with production switching to another facility in Strasbourg on the French border with Germany.
Newlat said in a statement the transaction price for the EM Foods business and assets amounts to EUR20m (US$21.5m), including an investment to build a new warehouse. Under the Italian firm's ownership, EM Foods is expected to generate revenue of EUR50m in the 2024 fiscal year and EBITDA of EUR5m.
A spokesperson for Newlat told Just Food the agreement with Unilever will amount to "50% of the plant's production capacity" in terms of finished baking and dessert mixes under the FMCG giant's Carte d'or, Mondamin and Maizena brands.
The remainder of the manufacturing at the Ludres factory will be centered on Newlat in the form of private label and its own brands of dessert mixes, yeasts and powdered sugar, the spokesperson added. The Minuto brand of dessert mixes, currently available in Germany, will also be produced at the site with a "different aesthetic than the original line" directed at retail customers in European countries.
Unilever "chose EM Foods because they know the plant well and trust the service levels and quality of the production assets, as well as the important R&D centre that plays a fundamental role in recipe reformulation and new product launches", Newlat's spokesperson said.
Just Food has approached Unilever for comment on the co-manufacturing agreement.
The transaction for EM Foods and the Ludres factory closed on 2 January following a pre-announcement in October.
The deal for EM Foods marks Newlat's entry to the baking mixes category. Other areas of the business include pasta, baby foods, milk, yogurt and cheese. More recently, in 2021, the Italian firm snapped up UK-based Symington's, a manufacturer of soups, noodles and cooking sauces.