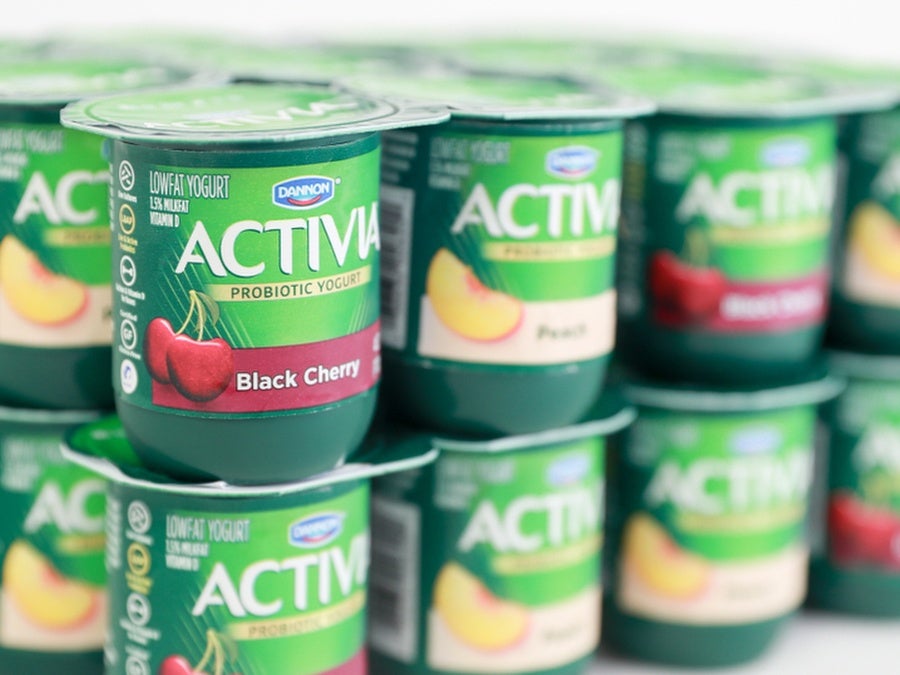 Danone was taken to court in France today (9 January) by three environmental groups over its use of plastic across the supply chain.
NGOs ClientEarth, Surfrider Foundation Europe and Zero Waste France filed a lawsuit against the French company claiming it is not doing enough to reduce its use of plastic.
The Evian brand owner said it was "very surprised" at the accusation and refuted the claims.
A filing at the tribunal judiciaire in Paris cited the French 'Duty of Vigilance' – a law that holds large corporations to account over their environmental impact.
The three groups have called for greater transparency from the Paris-headquartered company on its plastic footprint and a 'de-plastification' plan.
The NGOs gave official notice of their complaint to Danone in September. Danone replied to the formal notice letter but the response was considered "insufficient".
According to the NGOs, plastic use could be reduced by "eliminating unnecessary packaging, rethinking product design and shifting to reusable/refillable packaging models".
ClientEarth said the case was "only the beginning" of litigation against consumer goods giants.
"The momentum around plastics litigation has been building fast – and it's only the beginning," said ClientEarth plastics lawyer Rosa Pritchard. "Companies across the plastics value chain, from fossil fuels companies to consumer goods giants and waste management companies, should be on high alert."
She accused Danone of "trudging ahead without a serious plan to deal with plastics".
"[Danone] continues to rely on single-use plastic packaging in the hopes that recycling will miraculously deal with the flood of plastics it puts on the market," she said. "But recycling is a limited solution as only 9% of plastics ever made have been recycled. It's unrealistic for food giants like Danone to pretend recycling is the silver bullet.
"It's 2023 and high time Danone started implementing proper solutions such as refill and reuse beyond a few pilots to give consumers real access to a sustainable model. It needs to de-plastify now."
A Danone spokesperson said: "We are very surprised by this accusation, which we strongly refute. Danone has long been recognised as a pioneer in environmental risk management, and we remain fully committed and determined to act responsibly.
"We are implementing a comprehensive framework of actions aimed at reducing the use of plastic, developing reuse, strengthening collection and recycling schemes, and developing alternative materials. We have already made significant progress on each of these fronts, particularly on plastic reduction, with, for example, a decrease of 12% at global level (-60,000 tons in absolute) between 2018 and 2021."
They added: "Putting an end to plastic pollution cannot come from one single company and requires the mobilisation of all players, public and industrial, while respecting the imperatives of food safety. This is why we support the adoption, under the aegis of the United Nations, of a legally binding international treaty."
Packaging makes up around 10.5% of Danone's total greenhouse gas emissions. In November, Youssef Chtourou, global circular economy director at Danone, told Just Food packaging "is and will remain a key priority for Danone and our consumers. Our net-zero target is aligned with improving our packaging's circularity".
A report from The Ellen MacArthur Foundation and The United Nations Environment Programme last year found many food and drink companies are likely to miss sustainability targets when it comes to packaging.
The report, published in November, also revealed that some companies – including PepsiCo, Mars and The Coca-Cola Co. – are using more virgin plastic despite a pledge to reduce use.
Just Food analysis, November 2022: Packaging: the carbon dilemma for food companies
Just Food opinion pages, November 2022: Brands' efforts on plastic packaging prove a load of rubbish