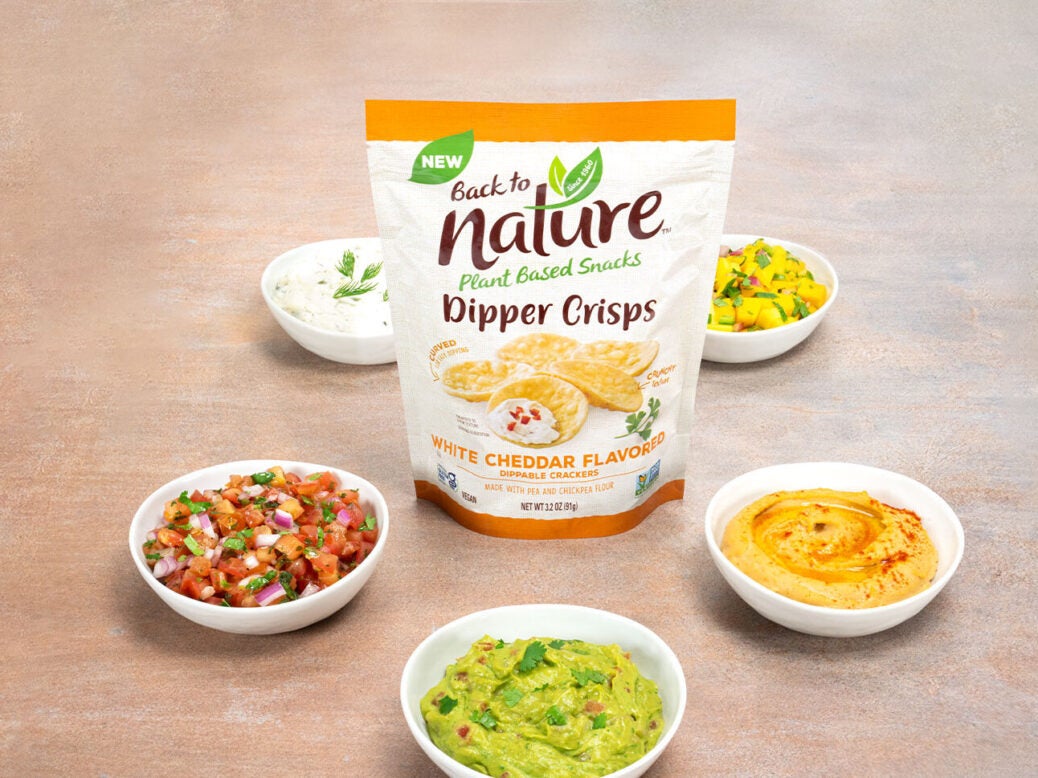 B&G Foods, the US business dominated by meal-solutions brands, has put Back to Nature snacks on the market.
The New York-listed company made a brief mention of the plan in its third-quarter results this week and, on a call, with analysts CEO Casey Keller revealed the disposal is primarily aimed at reducing US$2.4bn in debt.
Keller also pointed to other potential sales, and possibly M&A too, after the firm recently reorganised into four business units: spices and seasonings, meals, frozen, and vegetables and speciality.
Back to Nature encompasses crackers, cookies, nuts, trail mixes and granola, a business B&G Foods acquired in 2017 from Mondelez International and private-equity firm Brynwood Partners, a venture that started the brand in 2012. The purchase price was $162.5m.
"We are actively seeking to sell the Back to Nature brand and have initiated a strategic review to identify other potential divestitures that will shape the B&G Foods' portfolio for future focus and strength," Keller said in his call presentation.
Back in 2018, B&G Foods also offloaded another snack line, Pirate Brands – a business housing Pirate Booty and Smart Puffs – to Hershey for $420m. That disposal, CFO Bruce Wacha said, had depleted its snacks offering. B&G Foods' portfolio is dominated by cooking aids: Condiments, spices and seasonings, sauces, soups and stocks and vegetables such as the Green Giant brand.
"The expectation isn't [that] we're going to go sell all of our great brands," Wacha said during the third-quarter Q&A session. "Think about when we sold Pirates – it was a great brand, but we got a really good price. And as a result of that, we really weren't in snacks in any kind of way that made sense. So you think about other things like Back to Nature, it sort of doesn't really fit in with what we're doing anymore."
He added when asked about other potential disposals: "There are certainly some older businesses that we could look at and see if we could monetize those at a level that makes sense. You look at the portfolio, you look at the business units, and you look and say, 'does it make sense in the current construct with where we're looking to spend money, to invest in the brand and build the business?'"
Keller stepped in to add: "We're trying to set up platforms. A platform to me is a place where we think we can build capabilities where it fits. And longer term, fits with our core competencies, where we have sales and profit growth potential. And also M&A platforms, where if we acquire businesses, we can bring them in, we can wrap them into our infrastructure and run them well. And they fit with what we do best."
The CEO continued: "Some of the businesses like snacking, cookie crackers, is just not where we build a capability. It's a small business, it's just not something that we're going to build scale in and it doesn't play to our core strengths of dry warehouse distribution and longer shelf-life products."
Keller said Back to Nature's sales were "probably about 50 million bucks for the last few years". He added: "Early on when we bought it, it was closer to 60 [million]. There were some really low-margin businesses like cereals, juice boxes, that we exited."
B&G Foods did not reveal a debt leverage ratio in its third-quarter results nor in its 2021 annual report. However, a note says that the company's debt-to-adjusted EBITDA ratio cannot exceed "7.0 to 1.0" under the firm's credit agreements.
Keller said with respect to Back to Nature: "Certainly in this case, our expectation would be that we'd be selling this at a price that would allow us to de-lever. Given the size, it's probably really not going to move the needle too much. But our view is we can sell this for certainly more than our leverage ratio is."
The results this week showed B&G Foods' sales rose 2.6% in the third quarter to $528.4m and were up 3.7% for the year so far at $1.5bn.
However, adjusted EBITDA fell 16.6% for the quarter to $80.2m and was down 24% year to date at $207.3m. The bottom line remained in the red – a quarter loss of $59.6m versus a $387.2m loss a year earlier, and for fiscal 2022 to date, a $35.7m loss, compared to a $149.4m loss.
Sales were below B&G Foods' expectations due to volume declines in Green Giant canned vegetables related to the exit from the "low-to-no-profit business in the dollar channel and higher elasticities" linked to price increases, Keller said. Volumes were also down in seasonings and spices due to capacity constraints.