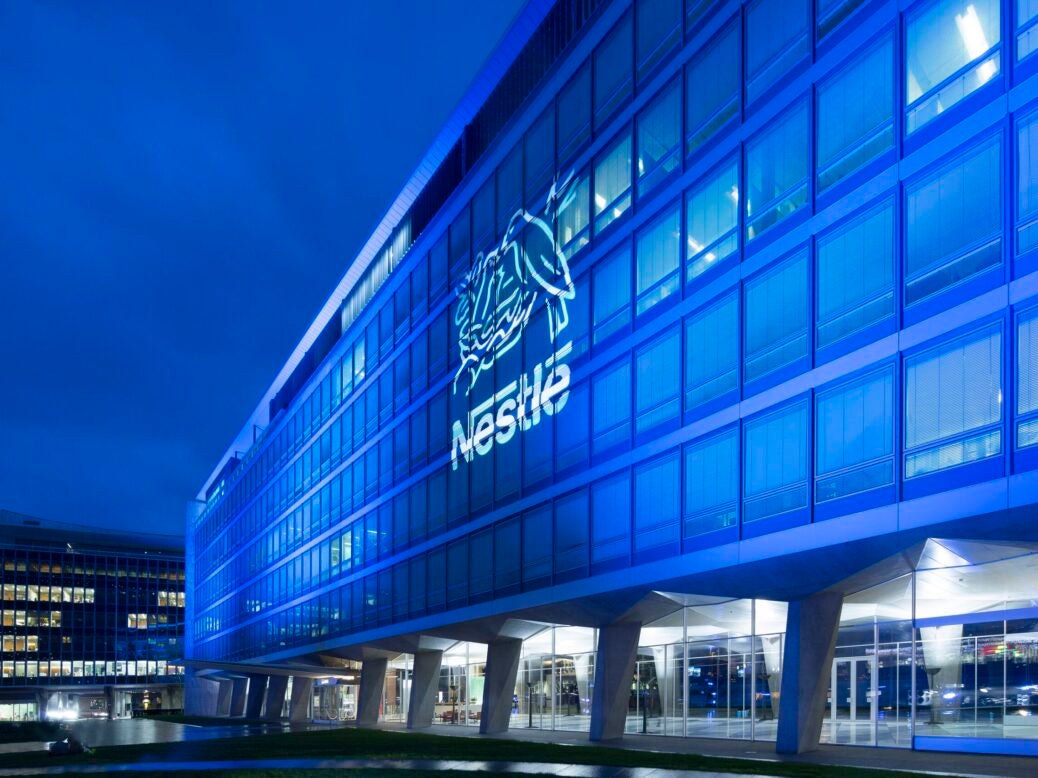 Nestlé is lining up the return of production at a Buitoni factory in France at the centre of a fatal E. coli outbreak earlier this year.
The world's largest food maker said the site, located in Caudry in northern France, could see output resume in November, subject to the approval of local officials.
France's national public health agency, Santé Publique France, made its first statement on rising cases of haemolytic uremic syndrome (HUS) or Shiga toxin-producing E. coli (STEC) on 25 February.
On 18 March, Nestlé announced a recall of Fraîch'Up pizzas marketed since June 2021. At the start of April, the Paris prosecutor's office opened an investigation into alleged involuntary manslaughter. Health officials ordered production at the Caudry factory to cease five days later.
Nestlé has said the results of an internal investigation at the plant "confirm the most likely hypothesis: flour contamination by E. coli STEC bacteria".
In a statement sent to Just Food, the company said: "Analyses carried out on samples of flour and some samples of finished products have detected the presence of E. coli STEC bacteria. Analyses carried out on all the production lines and their environment did not detect the presence of the bacteria.
"In view of these results, the most likely hypothesis is that the flour, from the last wheat harvest, was contaminated with E. coli STEC bacteria, which we have not detected. Nestlé is committed to taking the necessary measures to ensure that such a situation does not recur.
"The authorities, who are conducting their own investigations at the plant and at certain suppliers, will be able to supplement this information. Nestlé will continue to share its available information and will continue its commitment to transparency."
In the latest published statement by Santé Publique France, which covered the period up to 4 May, there were 56 confirmed cases of HUS, of which 54 were linked to an STEC O26 strain and two to an STEC O103 strain. The 56 cases included 55 children and one adult. Two children died.
A lawyer in France is reportedly claiming EUR250m (US$245.9m) in reparations from Nestlé on behalf of 55 of the victims.
When approached by Just Food, the Swiss giant declined to comment on any legal proceedings.
Nestlé indicated that, even when output gets going again, the factory would focus on Buitoni-branded pizza. The production line at the centre of the contamination is set to remain closed. "To restart the plant's operations, we are focusing our efforts on the Buitoni pizza lines that were never affected by the recall. The Fraich'Up pizzas and the production line that was affected by the recall remain suspended until further notice," the company said.
As a result, an unspecified number of jobs at the factory will be cut.
"Given the sales prospects in a difficult sector and the suspension of the Fraich'Up pizza production line until further notice, it is necessary to adjust the plant's workforce," Nestlé's statement read. "As Nestlé has informed its employees at the Caudry factory, a new organisation will be presented and gradually implemented as of the restart."